The Brew Estate in Zirakpur is NOW OPEN!!!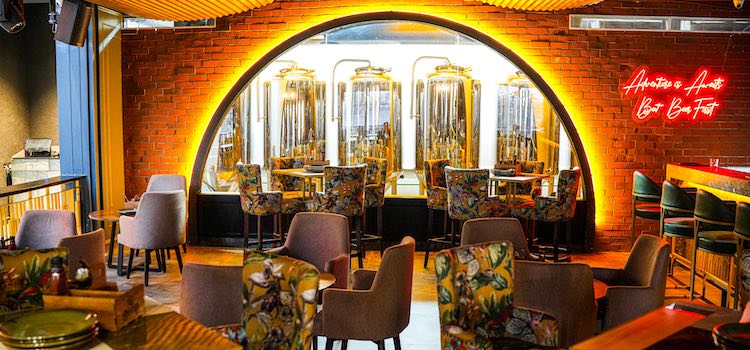 When anyone talks of a microbrewery in Chandigarh, the first name that always comes to mind is The Brew Estate. This largest brewery needs no introduction because we all have enjoyed their craft beers and delectable food. Already having their presence in Chandigarh, Panchkula, Elante, and many more cities this microbrewery has opened its door in Zirakpur!! You heard it loud and clear. The wait for The Brew Estate Zirakpur is now over!!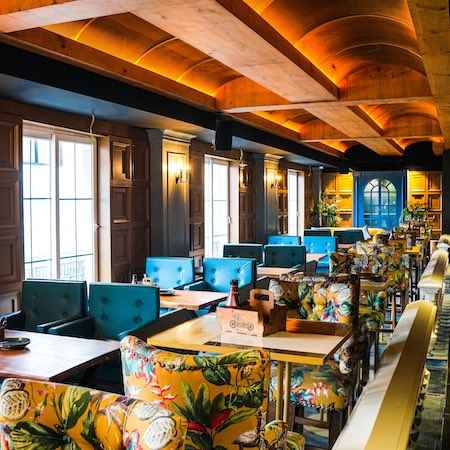 What They Have In Store For You!
The Brew Estate has come up with something big, a 10,000 Sq. ft extended lounge area for Instagrammable photos, cozy couches, an English street look, and unlimited craft beer. Satiating your midnight party craving with a range of exotic-craft beer flavors, finger-licking delicacies, and much more, The Brew Estate Zirakpur is definitely a go-to party place for all party animals. Wait! That's not all; their unstoppable dancing divas will be there to enhance your amusement all night long. So, what's the hold? Call your squad and tell them to get their smarty pants on for you now have a new destination to enjoy.
Have A Beertastic Experience!
The Brew Estate is the most preferred hangout place where you step in once and repeatedly want to come back to relive the unforgettable experience! The Zirakpur outlet has a unique decor and ambience which takes you back to the yesteryears, besides also adding newness to the whole environment.
The cafe-style decor ensures that you'll be immersed in the warmth of the place as we host all types of gatherings! The bar, with its delectable range of spirits, will keep you well entertained during those nights of joyous get-togethers. And, if you think their Pub by Night is brimming with Zirakpur folks, and just boozing is getting boring. Not any more beerholics! Get some grooving experience when the boozes are still on. Appease your crazy group with their mesmerizing dance floors and cozy rooftop.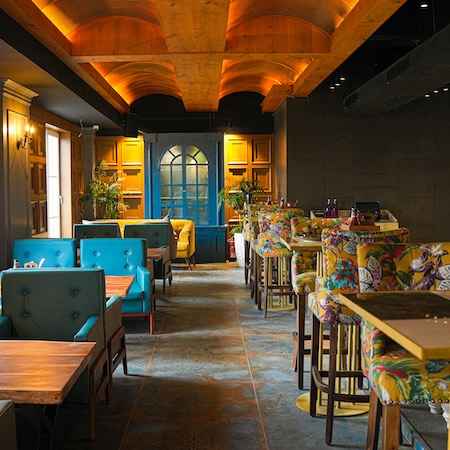 Cocktails at its best!
The Brew Estate Zirakpur offers a wide range of handcrafted 'Instagram-worthy' cocktails that definitely deserves a try. Get the "Love Guru" of your squad down with their "Lover's Delight" cocktail, or try out the "Link n Wink" if you are in a flirty mood. Is a new romance brewing up? Cheers with "Apple Honeymoon," or you can quench your adventure thirst with "Jump and Kiss" or "Spice and Smoke."
Get Your Fix Of Craft Brews!
When speaking about the Brews here, expect everything from the piquant flavors of Belgium to Germany. Yes, an extensive craft beer menu greets you at this brew hub, ranging from light to medium & strong-flavored craft beers. Among the light beers, you can try Belgian Wit and Bavarian Weiss. For dark beer lovers, there's Premium Lager and Dark Ale. Apart from the usuals, they also serve special house brew that changes with the season. Other than craft beer, their bar has an extensive range of liquor that will keep you well entertained during those nights of joyous get-togethers.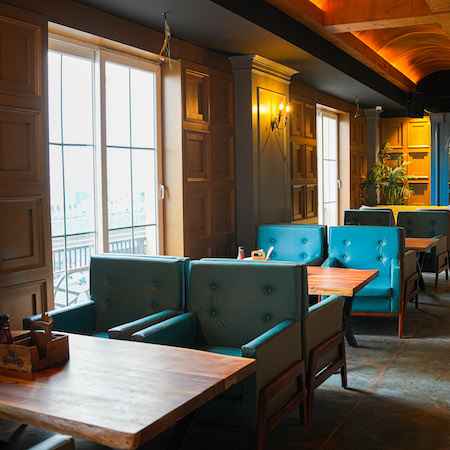 Globally Inspired Menu!
They have got more flavorsome by introducing the all-new evolving food menu that has more than you can ask for. Their amazing food menu and drinks are all well-curated with a fresh, new twist and won't disappoint your taste palette! Starting with the Tasters full of Cheese, Chakhna, and Chicken. Moving up to early orders with Bruschettas and Saute Sandwich. Pick your flavorsome from the Indian Tandoor section or Oriental snack time. When going with friends and colleagues, try their All Country Platter as they serve both veggies and meat lovers.
Yes, This brewery in Zirakpur has an elaborate menu for both veggies and meat lovers and is here to blend it like warm and spicy dishes with sassy cocktails and mocktails. So, when here you can begin your delightful experience with an irresistible range of appetizers, and salads followed by an eclectic mix of various cuisines in veg and non-veg options satiating your hunger pangs. The sizzling, mouth-watering treats on our menu will give your gastronomical senses an overwhelming feeling of pleasure.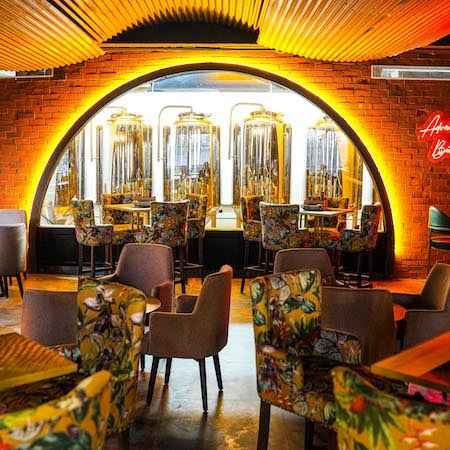 The Place To Be!
Carrying forward a globally inspired vision to bring the craft beer experience in the city beautiful, Chandigarh, with global multi-cuisine and mesmerizing drinks that hold unique cocktails and mocktails, The Brew Estate Zirakpur has surely given the party hoppers a new party equation.
With insta-worthy ambience, grooving music, amazing drinks, and drool-worthy food, The Brew Estate creates an ideal backdrop for celebrating a new beginning. Head here without any second thoughts!

So gather up all your friends and set your GPS to the most amazing Microbrewery in town - The Brew Estate Zirakpur!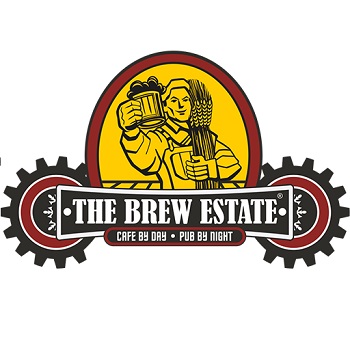 Oxford Street, Ambala Chandigarh Expy, Zirakpur, Punjab 140603