Waffles on the stick! Waffles on the Plate! Try Out The Best Waffles In Ludhiana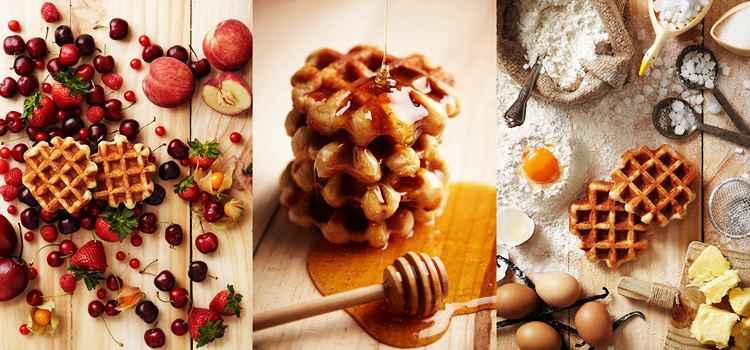 Waffles are a sinful delight… and with the toppings that accompany it, make it more toothsome. There are different types of waffles depending on the waffle iron and the formula. Let's explore ... Come Along...
Who cares… The patterned dish when comes out baked looks stunning with the checkered boxes… This charming beauty is then garnished with the myriad of toppings.
The moment that luscious Nutella is spread on it, that's when I go bonkers and can't resist to have it in my mouth… Well, I'm committed to this honourable dish… Are You…?
The Waffle King
There may not be a divine place dedicated wholly to waffles. But, The Waffle King is just waffles. These guys truly know how to slide even the simplest of waffle down your throat and give you a heavenly taste of it. Enjoy the dripping of various toppings and don't forget to click a picture since they look amazingly sensuous and can beat any sweet dish.

Location- 10-C, SCF, Sarabha Nagar, Near Kipps Market, Ludhiana
Hours- 10 AM-Midnight
Ice Cream Studio
Get waffle on sticks drenched in your favorite toppings, decorated with great finesse to win over you. Or… Try the Bubble Waffles that need two scoops of ice cream and your favorite topping. Choose either of these pure indulgences, because it will certainly blow your senses. I won't be wrong if you happen to get another waffle ready…
Location- 13 B, Malhar Cinema Road, Sarabha Nagar
Hours- 10:30 AM-Midnight
The Gelato King
While I write this, I can smell the waffles being baked at The Gelato King. Their good portion size and generosity of serving toppings is impeccable. And the only dessert lounge that has happy hours (Isn't this amazing…). Derive pleasure from the Nutella waffle or the waffles on the sticks and let them drip with Nutella and other sprinklers because that's the art of relishing a waffle.
Location- B XX 2967/2A, Adjoining Flamez Mall, Malhar Road, Ludhiana
Hours- 10:30 AM-Midnight
Hug!
Come and Hug all the sweet delicacies on the card, especially the waffles. Blueberry Strawberry, Hot Fudge Strawberry, and Belgian Chocolate waffle are the sweet enticements of this ice cream parlor. The seating arrangement on the artificial grass makes it an endearing spot to relish and delish the waffles.
Location- Near Imperial Hotel, Pakhowal Road, Ludhiana
Hours- 11 AM-Midnight
Jack Box
The Pride of New York is now in the Manchester of India- Ludhiana. The all American Food outlet serves waffles too. The waffles are crunchy, dipped in Nutella sauce accompanied by ice cream and chocolate sauce. The rustic ambience makes it a snug place to pamper and savor with your circle of allies.
Location- Kipps Market, Sarabha Nagar, Ludhiana
Hours- 9 AM- 10 PM
Well, this was my list of sinful waffles hangouts in the city... Did I leave out any…? Please lemme know in the comments and I will be ready and steady to add it to the list.And wait for a second… yet another outlet- The Waffle Factory will be shortly opening in Sarabha Nagar. Already waiting….

Decide your Waffle Destinations… while I wait for your comments…