Gear Up Mohali for Your Very Own Sports Bar & Cafe!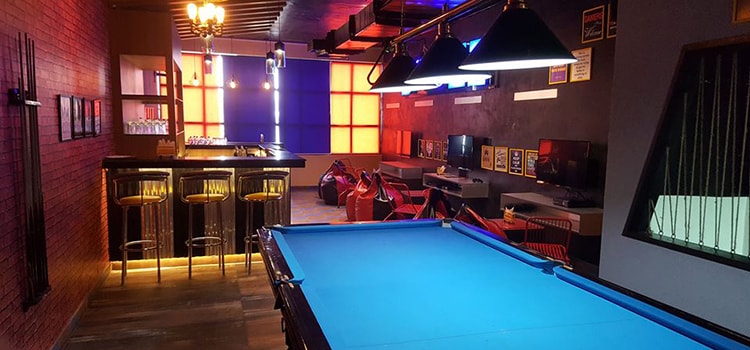 For all those who are sports fans, having a cool place to chill with your buddies over a couple of drinks after a hectic day is the best way to relax. Enjoying a live match screening or just having a lager while playing pool sets everything in motion. However, with the lack of options in Tricity, Sports fans are always left disappointed.

But Sports Lovers! Finally, your prayers have been answered as Mohali's First Sports Bar & Cafe is all set to zest up your days. Yes! You heard it. Say hello to Wino Wolf Bar & Cafe: Mohali's Premier Sports Bar & Cafe

Compete, Play, Chill, Repeat with Wino Wolf Sports Bar & Cafe
To zest up the chilling quotient among the sports fans of Mohali, Wino Wolf Sports Bar & Cafe has opened its doors. Gear up for a completely chilled out entertainment experience at this newly-opened place which assures not just a good, but completely bamboozled time for your buddies and you. Split into 2 oh-so-amazing levels, Wino Wolf Sports Bar & Cafe is the first of its kind to have graced the town of Mohali. This place boasts about being a 2-storey cool arena with a Lively cafe on the first floor and an Enthralling Sports bar on the Second floor which would cater to each and every type of person in its own way.
Fan of Sinful Concoctions & Conversations? Head to Level 1 of Wino Wolf Sports Bar & Cafe
If you are one of those who likes to really have deep, meaningful conversations with people and want to spend some quality time with your friends, then Wino Wolf Sports Bar & Cafe's Level 1 is an apt place for you. Opening up into a mesmerizing cafe on the Level 1, with a magnificent projector screen for live match screenings, the cool cafe is the most apt place to sit and just converse. The cafe is designed in a way that drives conversations and does not make one feel laid back at all. So, get ready to really open up and have a talk with your friends at this fabulous cafe.
Not just this, integrated board games in the tables itself are what add spunk to the level 1 as they create a vibe that compels you to compete with friends and helps you to make some memories worth cherishing. If you are alone and just want "me-time", then grab a seat by the bay window-seating that overlooks the outside commotion and sip on your favorite drink. If the bar is where you'd like to be, then the mini-bar on level 1 is a perfect place to nestle yourself. Just order and sip some of the most scintillating mixologies of drinks with Wino Wolf Sports Bar & Cafe. With an uber-cool outdoor seating, for those who want to feel refreshed, the level 1 of this awesome cafe adds an extra zing to your culinary experience!
Tired of Regular Bars? Wino Wolf's Sports Bar on Level 2 is your New Muse!
Stepping up the game on Level 2, Wino Wolf Sports Bar & Cafe is well-endowed with a Pool Table, Playstation, Xbox, Multiplayer-gaming consoles for you to have a blast while you play super-fab games like Fifa, Call of Duty and other exciting games with your buddies. Hedge your bets and claim to win from your buddies at this exclusive sports bar. The USP of this place is that it has something for everyone. What's even more fabulous is the fact that Draught beer will be pouring in for all the fans of zippy lager from next month. So, gear up for some intoxicating evenings!

Booze without any Snooze at this Spectacular Sports Bar & Cafe
Coming to the drinks, Wino Wolf Sports Bar & Cafe has a well-stocked bar serving intoxicating booze from across the globe. They offer drinks like Boozuccino, Whiskey Sweet, Bloody Whiskey that will blow your mind and make your evening even more fun-filled.
One of their signature drinks is, "Cocktail of Death." Scared? Don't be. Wino Wolf Sports Bar's special cocktail will push you up to the limits of ecstasy and will make you sway to the foot-tapping music. It is one of the best experience you can have. Do not miss this oh-so-intoxicating cocktail!
Relish Exquisite Delicacies with Intoxicating Drinks
Talking about their menu which is exclusively designed to serve and cater to every type of foodie, you might feel on seventh heaven as they serve some of the most delicious bites to munch on while you enjoy your time with your friends. From North-Indian to Chinese to Continental to Italian, they offer everything that would make you drool infinitely. However, a must try for every foodie at this yummilicious place are their Pizza's. If Pizza is your Bae, then Wino Wolf's Pizza will surely become your new favorite. With multiple toppings and exquisite flavors, their pizzas are the best. Wino Wolf Sports Bar & Cafe ensures that you remember the amazing time spend here and keep coming back again for more.!

Great Service and Supreme Quality at a Pocket-friendly price!
After all this, we are sure you must be wondering how much would it hit your pocket to try this place out. Well! Fret Not Mohali walon! Wino Wolf Sports Bar & Cafe guarantees an impeccable service as the food is served piping hot at a Competitive Pricing that does not feel heavy on the pocket and makes it a perfect place for the college-going youth. Having said that, they ensure that no compromise is made on the quality of service, food, and drinks. Now, that's what true hospitality means!
All in all, if there is one go-to-place for sports lovers and for those who love wine and dine in Mohali, Wino Wolf Sports Bar & Cafe it is! Drive down there right away folks!
Location: SCF 9, Phase 3B2, Phase 3, Mohali
Call: 9810331084
Follow on FB: WinoWolf
So, what are you waiting for? Go and Enjoy some Fun-tastical Time at Mohali's Very own Sports Bar & Cafe!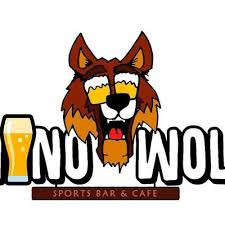 SCF-9, Phase 3B2, Sector 60, Sahibzada Ajit Singh Nagar, Punjab 160059