Every Hour Is A Happy Hour At This Amazing Sports Bar In Tricity!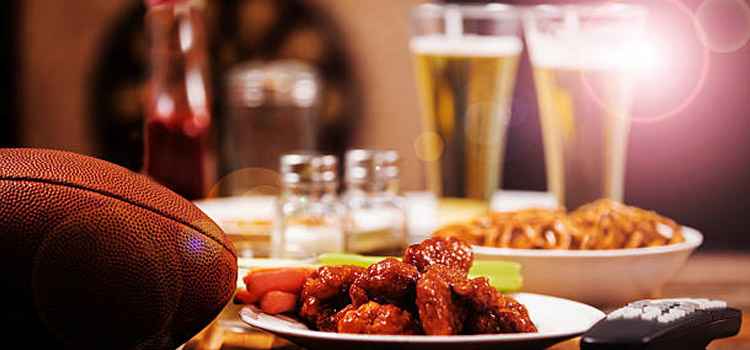 Are you and gang of friends bored of the regular lunches or dinner or club nights? Are you looking for something new and exciting to spice up the mundane routine?
If yes is your answer then fret not folks! We, at ShoutLo, are about to Change the Gaming scenes for you and your buddies forever.
Gear up and Game on with Tricity's Exclusive and Enthralling Sports Bar: Xtreme Sports Bar & Grill.
Just like its name, Xtreme Sports Bar & Grill promises the city folks everything Xtreme. Be it Food, Sports, Drinks or Music, the bar just sets the expectations super high with an extremely electrifying ambience. One can not only enjoy drinks and food but also play games like Pool, Air Hockey, Foosball, X-Box, Ludo, Snakes & Ladders and much more with their gang of friends.
True to its feel, the entire decor of the bar is very sporty and the ambience is just like that of a stadium. Everyone loves watching a sports game live but here you can not only enjoy the live screening of all matches with the commentary on but also get your buddies and yourself some super amazing concoctions of cocktails and drinks!

And just in case you need another reason to drink while still having a lot of fun, Xtreme Sports Bar & Grill is the only place in town where you can sit with your group and play drinking games. So add the X factor in your evening and make it different from what it used to be! Warning: Binge drinking can lead to excess fun.

Coming to the food, the diversity of cuisines offered are just fabulous and mouthwatering. From Chinese to Continental to American to Indian and Tandoori, you name it and it will be presented to you. Each dish is specially curated by expert chefs and made to not only please the eyes but also satisfy the city's foodies.
Raining offers this Festive Season @ Xtreme Sports Bar & Grill
To completely sweep its patrons off their feet and make them throw their hands up in the air this festive season, Xtreme Sports Bar & Grill has devised theme nights all week with Xtreme Offers!
Yayyyyyyyyyy!! Don't believe us?
Here it goes:
Monday: Blow away your Monday Blues with Happy hours all day, All you can eat and drink with 1+1 on Food & Drinks and 30% Off on XSBG bottle rates! *
Tuesday: It is raining Happy hours all day, and some party time with 1+1 on Food & Drinks and 30% Off on XSBG bottle rates *
Wednesday: Enjoy unlimited drinks as Happy hours are until 8 pm, with Ladies night - DJ and Drink till you pee at INR 449! *
Thursday: Have fun with your office gang at the Corporate Night with Happy hours until 8 pm. Enjoy MRP bottle rates! *
Friday: Get Your Game face on and compete with your buddies in One on One competition nights with Live Band and Happy hours until 8 pm! *
Saturday: Put your dancing shoes on for "In-House DJ nights" with Happy hours until 8 pm. Also, don't miss their Big event happening once every month! *
Sunday: Sway to the music and rhythm with Live Band Performances or Sing like no ones watching at the Karaoke with Happy hours until 8 pm and a pre-set menu @ INR 649 with a Beer @ INR 70! *
This is enjoying life the Xtreme way and it won't get better than this! Head to Xtreme Sports Bar & Grill this week!
Address: 1086, SCO, Sector 22, Chandigarh
Contact For Reservations: 7999998955
Follow them on Facebook: XSBG
Now is the time to gang up with your buddies for the approaching festive season and make the most of it at Xtreme Sports Bar & Grill!