Zubaan: A Punjabi Short Film On Witness Protection Leaves You Spellbound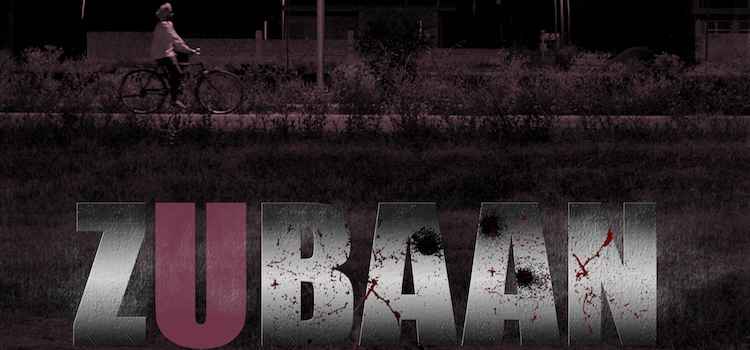 Short Films are motion pictures that have a running time of 40 minutes or less, including all credits. In less than 40 minutes, if a movie manages to grip you and leave an impact on your mind then it definitely is worth a watch.
Having a similar impact, An internationally acclaimed Punjabi-Short Film is all set to leave the audience spellbound. Yes! We are talking about a Punjabi Short movie based on the theme of Witness-protection- Zubaan!
ShoutLo Recommend can't wait to spill the beans…!

Internationally Acclaimed Punjabi Short Film 'Zubaan' Releases!
After winning appreciation from renowned film fraternity and hearts of critics at prestigious film festivals, the much talked about Punjabi short motion picture, 'Zubaan', written & directed by Ojaswwee Sharma and featuring Kanwalpreet Singh, released worldwide on 2nd July 2018. Produced by 'Pinaka Mediaworks' and 'Rolling Frames Entertainment', the film has been accepted world-wide really well. With amazing performances by the Star cast and an engaging plot, Zubaan holds your attention till the end. Go ahead and Immerse yourself in this Enthralling Cinematic Brilliance!

The Engaging Plot that Won't Let you Blink!
The movie revolves around the story of a mute shop assistant who accidentally witnesses a murder. The question that arises is: Would he go report the crime or keep to himself? Would he fight his conscious given that there is no clear witness protection policy in place in India? What unfurls in the next 25 minutes is the struggle of making a hard choice that Kanwal, the mute chemist shop assistant, goes through. Should he listen to his conscience or keep mum on the insistence of his elderly parents?

With the movie, the Writer & Director, Ojaswwee Sharma tries to highlight the issue related to witness protection in India and that it is important in a country like India where there is no uniform act on witness protection. There have been innumerable cases of witness intimidation, loss of honour, property and even life. The film brings out and highlights all of it through the sheer brilliance of Kanwalpreet Singh who is also supported by Jagdeep S Lamba with his intense acting. "Zubaan has been a very special film from day one to the release and even post-release. As it was very hard for my director to convince me of the kind of character I have done, it is totally opposite to my personality. So, our faith in each other created magic! His faith in me made me do more than I had thought." explains Kamalpreet Singh.
As per the director Ojaswwee Sharma, "The intention was and had always been to make a film that speaks for itself. I am fortunate that things finally happened and the way Zubaan traveled do much to prestigious festivals. Now, it is the film of the audience and the viewers and only they can take it further. I am proud of my team and the people who have been with me and believed from day one! Awards are overwhelming, but the acknowledgment and appreciation that has been pouring in from the viewers cannot match anything in the world at the moment! Give it a watch."

ShoutLo Says: Zubaan is A Must Watch For All The Movie Buffs
With so much impact in less than 30 minutes, Zubaan is surely a movie that will make all of us think what we as nation lack. There have been enough debates, discussions, and deliberations about having a uniform act for Witness Protection. But nothing concrete has come of it. The movie, in a subtle way but with a gripping storyline and exceptional performances, makes us all think that it is high time that something is done about the issue. With so much international recognition in prestigious film festivals like New Delhi Short Film Festival 2017, Vancouver International South Asian Film Festival, Sikhlens: Sikh Arts & Film Festival 2017, NFDC Film Bazaar 2017, Haryana International Film Festival, Chandigarh Music & Film Festival, Rajasthan International Film Festival and EFF BRICS The Russian Federation, Zubaan leaves a lasting impression on the audience and is surely the one to watch. We, at Shoutlo, urge you to watch it for the sheer brilliance of the actors and the courage of the Writer-Director!

Go Ahead and Watch It Here: Zubaan