Event Details
After the successful Faux Marble Inlay Art Virtual Workshop, Rekha Saharan is back with another creative workshop, Faux Blue Pottery Art happening on 6 Sep 2020.
Faux Blue Pottery Art
Blue pottery is widely recognized as a traditional craft of Jaipur, though it is Turko-Persian in origin. The name Blue pottery comes from the eye-catching Cobalt Blue dye used to color the pottery. Faux Blue pottery art is an experimental art done on a surface with some peculiar shades of acrylic colors to give it an original Blue pottery look. It can be done on a variety of surfaces (glass, metal, wood, plastic) conveniently to give a decorative transformation to old boxes, bottles, tins, pottery items, etc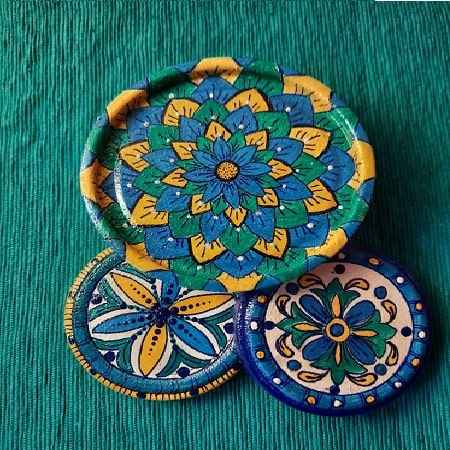 About Rekha Saharan

Rekha is a self-taught artist who is passionate about painting and crafting. Since childhood, She has won many prizes in various art and painting competitions held at school and college levels. She is an experiential learner and loves to create, experiment, and explore various art forms.
To peep into her creativities, visit her official page 'रंगshaala' on Facebook
What you'll learn in this workshop?
In this workshop you will learn to prepare the base for painting through various techniques, to transfer a design, designing & painting details, and to give a protective layer to the craft to avoid its withering.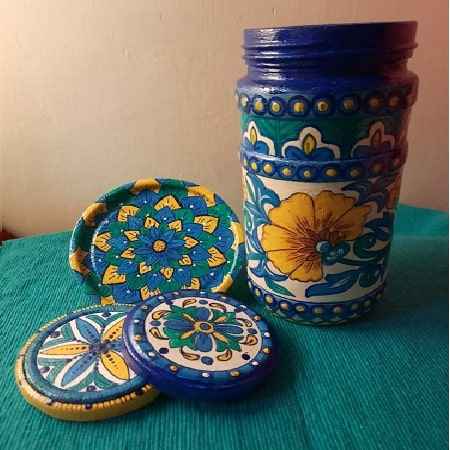 Materials Required:
• Any object (Bottle, Box, Plate, etc)
• Kitchen tissue
• Fevicol
• White Chalk paint/ gesso/ Plaster of Paris (any one)
• Acrylic colors: Ultramarine Blue, Light Blue, Teal Blue, Golden Yellow & White (These shades are from Camlin Fabrica Range, you can use other brands also)
• Tracing Paper
• Yellow Carbon Paper
• Brushes (0,1 round for painting)
• Flat brush for applying glue and varnish (3 No.) - 1
• Clear Synthetic Varnish
• Thinner for washing brush used to varnish & Old cotton cloth
It will be a one-day virtual workshop hosted via Zoom/Google Meet. After completion of registrations, your number will be added to a What's app group and further details and information will be posted there.

Please Read Carefully:
~No recorded video of the tutorial will be shared.
~No redemption of fee or free enrollment for upcoming workshops will be done in lieu of missing the session.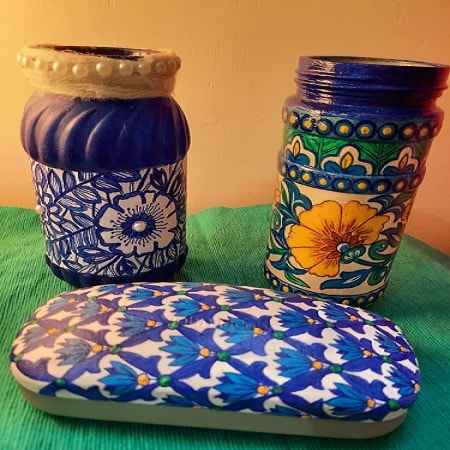 Date: 6 Sep 2020
Time: 5.00 pm
Duration: 2 hours
Click here & Follow रंगshaala - For More Art Works & Updates
So, Hurry Up! Grab Your Tickets Now & Be Creative with Rekha Saharan!
Artist/Performer
Rekha Saharan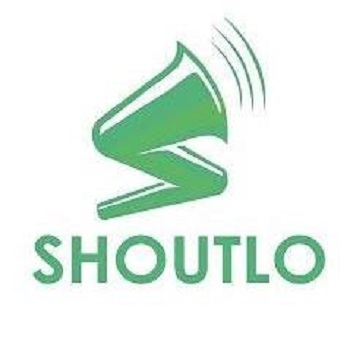 Mansa Devi Complex, SCO 11 first floor, Sector 5, Panchkula, Haryana 134109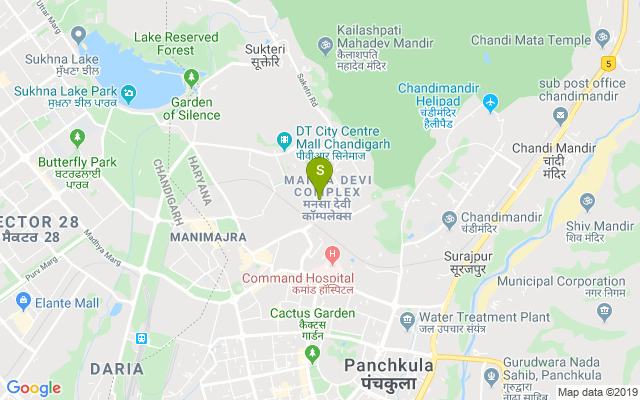 Best Deals in Chandigarh
---
Install App