About the event
With February in full swing, the word 'LOVE' is getting tossed around a lot. Romance is tingled with the air and couples are looking for more and more unconventional ways to make their significant other feel more loved and special this valentines day.
Understanding the need of the hour and in an attempt to create one of the most memorable and cherished Valentine's, ASOD has something uber special in store for the love birds in the city.
Presenting to you the 'Love Land Festival' by ASOD which is going to be nothing short of a breathtaking and an exhilarating valentine's week.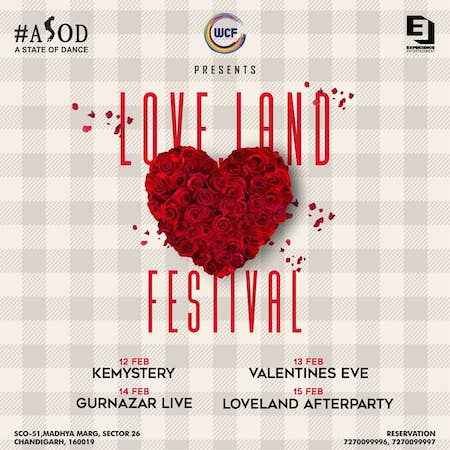 Love Land Festival
ASOD has very passionately themed each day of the love week that will promise couples one hell of a time with a bundle of memories to take away. However, the highlight of the week or if I may say, the showstopper of the Love Land Festival is going to be none other than 'Gurnazar!'. The man behind the most soulfully romantic Punjabi songs is going to help you sweep away your partner and express love to your partners this valentine.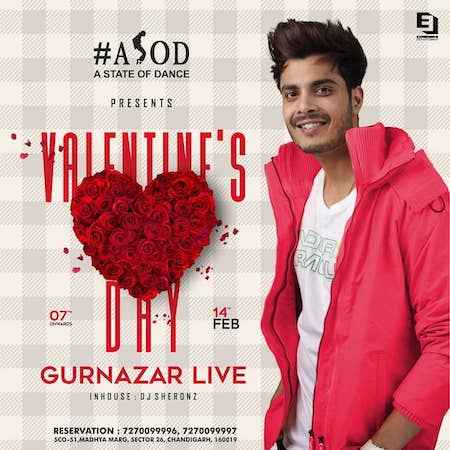 Kickstarting the celebrations on the 12th of February itself, so as to gradually ease you towards the big day, ASOD has planned Kemystery - which is just another word for love. Enjoy a very intimate and quiet evening with your better half and feel the love in the air.
V Is For Va̶l̶e̶n̶t̶i̶n̶e̶ Vodka!
On the 13th February, ASOD has organized a Valentines Eve where V is for v̶a̶l̶e̶n̶t̶i̶n̶e̶ Vodka! That's right! Head out at ASOD to live out a boisterous night bringing in the valentines with your partner in the liveliest atmosphere. No better way to usher LOVE on the night of the year.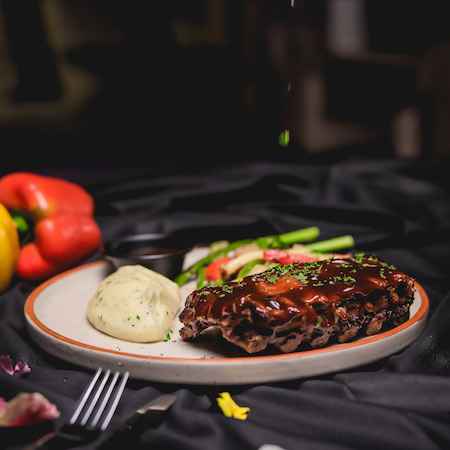 Now, finally comes the D-day or in this case, the V-Day. The night of celebrating love in all its forms and spheres. And to do that in style, ASOD has Gurnazar performing for you which will make you two lovebirds fall for each other all over again. His heartfelt renditions are going to spark magic in the night and we wouldn't miss it for the world!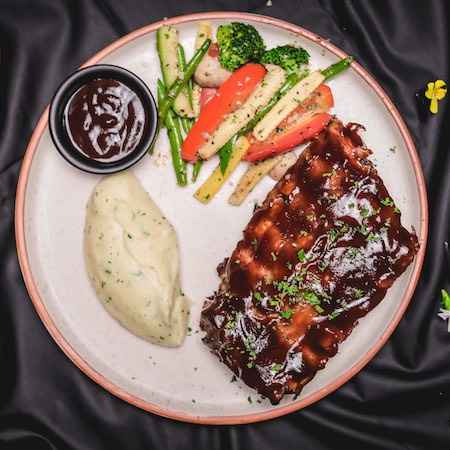 Post all the gooey and lovey-dovey nights, one needs to let go and immerse in a hardcore afterparty. Catering exactly that, ASOD brings to you 'Love Land Afterparty'. As they say, a little party never killed nobody. SO, time for you to put on your party shoes and let yourself loose at ASOD from 12-14 February 2020.
A Little Party Never Killed Nobody
With succulent food, magnificent mocktails, crazy cocktails, stunning interiors that encompass spacious seating, ASOD has all the ingredients needed for a perfect night with your partner, friends or family.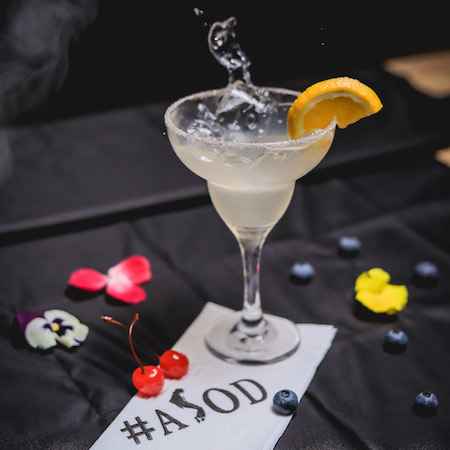 At ASOD, we believe that love should be recognized each day of the year and NOT just on Valentine's which is why Love Land Festival is our small attempt to make the most of Valentine's week by spreading lots of love, laughter, and happiness.
ASOD is here to remind you that you are loved and how fortunate you are to have found your partner-in-crime.