Buffet Deals
Lunch
Veg Lunch Buffet With Fresh Lime Water/Soda (Without Snacks)
Actual Price
Rs.399
Discounted Price
Rs.349
Lunch
Non-Veg Lunch Buffet With Fresh Lime Water/Soda (Without Snacks)
Actual Price
Rs.475
Discounted Price
Rs.425
Lunch
Non-Veg Lunch Buffet With Snacks & Fresh Lime Water/Soda
Actual Price
Rs.649
Discounted Price
Rs.599
Lunch
Veg Lunch Buffet With Snacks & Fresh Lime Water/Soda
Actual Price
Rs.549
Discounted Price
Rs.499
Dinner
Veg Dinner Buffet With Fresh Lime Water/Soda (Without Snacks)
Actual Price
Rs.399
Discounted Price
Rs.349
Dinner
Non-Veg Dinner Buffet With Snacks & Fresh Lime Water/Soda
Actual Price
Rs.749
Discounted Price
Rs.675
Dinner
Veg Dinner Buffet With Snacks & Fresh Lime Water/Soda
Actual Price
Rs.675
Discounted Price
Rs.599
Dinner
Non-Veg Dinner Buffet With Fresh Lime Water/Soda (Without Snacks)
Actual Price
Rs.499
Discounted Price
Rs.449
Additional Cashback Promo Codes:
20% Cashback up to Rs.60 on min billing of Rs.300
SHOUTBACK20
Rs.100 Cashback for New User on min billing of Rs.200
SHOUTBACK25
20% Cashback up to Rs.80 on min billing of Rs.500 only on SPA deals
SHOUTSPA20
About The Barbeque Paradise Panchkula
A brightly lit restaurant with a blend of dim lightening is how we would want to define this place. If you possess a nick for North Indian buffets platter, this place should hit your Google Maps ASAP. There is a BBQ bit at your table and the courteous staff keeps on offering a whole lot of variety on skewers. The place offers lunch and night buffets starting from Rs 475. Just in case you are looking for your kid's birthday party, this place also has a special Kids Buffet.
Map and Directions
SCO 350, Sector 9, Panchkula, Haryana 134109
Sector-9,Panchkula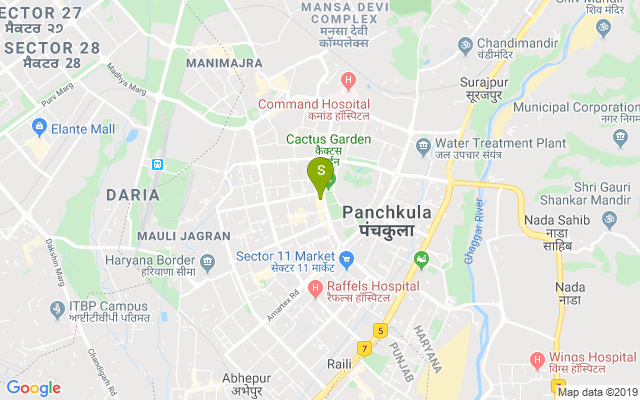 Reviews & Ratings
The Barbeque Paradise Panchkula is Rated
5
Star based on
5
Reviews
Select Your Rating Below
Recent Reviews By Users
SAMEER SHARMA
Rated 5 Stars on 07th Dec 2019
RITIKA SHARMA
Rated 5 Stars on 15th Nov 2019
KARTIKEY THAKUR
Rated 5 Stars on 15th Nov 2019
HANI JINDAL
Rated 5 Stars on 15th Nov 2019
ABHILASHA SIDANA
Rated 5 Stars on 29th Oct 2019
Best Deals in Chandigarh