Buffet Deals
Breakfast
Veg/Non-Veg Breakfast Buffet
Actual Price
Rs.643
Discounted Price
Rs.399
Lunch
Veg/Non-Veg Lunch Buffet With Unlimited Soft Drinks
Actual Price
Rs.796
Discounted Price
Rs.549
Lunch
Veg/Non-Veg Lunch Buffet With 2 Beer Pint
Actual Price
Rs.1296
Discounted Price
Rs.649
Dinner
Veg/Non-Veg Dinner Buffet with Mocktail
Actual Price
Rs.1275
Discounted Price
Rs.849
Dinner
Early Bird Veg/Non-Veg Dinner Buffet with Mocktail (entry before 8 PM)
Actual Price
Rs.1275
Discounted Price
Rs.749
Additional Cashback Promo Codes:
20% Cashback up to Rs.60 on min billing of Rs.300
SHOUTBACK20
Rs.100 Cashback for New User on min billing of Rs.200
SHOUTBACK25
20% Cashback up to Rs.80 on min billing of Rs.500 only on SPA deals
SHOUTSPA20
About Cafe G - Holiday Inn
Tempt your palate with enticing culinary options at Cafe G, an in-house multi-cuisine restaurant of Holiday Inn. They offer an array of eclectic and exciting options to choose from. Energize your morning with their hearty breakfast, savor their power-packed lunch or allow them to pamper your little ones while you choose to experience their chef's showmanship at the live kitchen for dinner.
From globally renowned chefs to iconic restaurants, Holiday Inn Chandigarh focuses on some of the world's most revered cuisines, from the rich culinary heritage of the Subcontinent to popular Western, Mediterranean, Italian, French or Japanese dishes.
Map and Directions
City Centre, Sector 3, Panchkula, Haryana 134109
Sector-3,Panchkula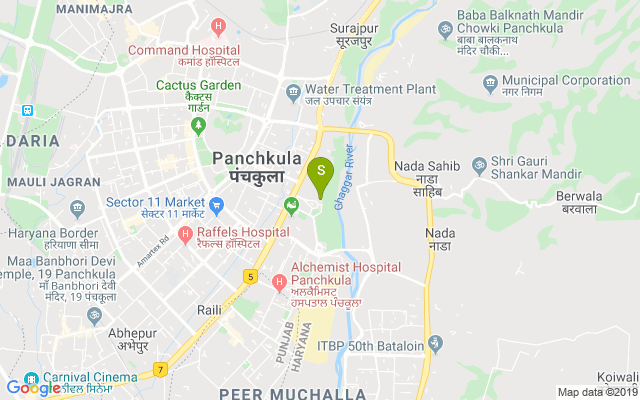 Reviews & Ratings
Cafe G - Holiday Inn is Rated
5
Star based on
7
Reviews
Select Your Rating Below
Recent Reviews By Users
RP SHARMA
Rated 5 Stars on 27th Feb 2020
NIHARIKA ARORA
Rated 5 Stars on 20th Nov 2019
RITIKA SHARMA
Rated 5 Stars on 15th Nov 2019
KARTIKEY THAKUR
Rated 5 Stars on 15th Nov 2019
SHAGUN KASHYAP
Rated 5 Stars on 15th Nov 2019
HANI JINDAL
Rated 5 Stars on 15th Nov 2019
ABHILASHA SIDANA
Rated 5 Stars on 29th Oct 2019
Best Deals in Chandigarh