About The Great Kabab Factory
The Great Kabab Factory (TGKF), is a contemporary and stylish Indian specialty restaurant offering a unique dining experience to its guests. Using recipes combining the ancient with the contemporary, TGKF brings delectable kababs from all over the Indian sub-continent. At The Great Kabab Factory, you will experience mouth-watering kababs prepared in seven different styles, roasted on the tandoor or on a sighri, shallow-fried in a tawa or a mahi tawa, deep-fried in a kadhai, steamed in pots, even grilled on a stone. Besides our signature kababs such as the Galauti and the Burrah, the meal comprises of Dal factory, Biryani, a selection of Indian breads and the best of seasonal vegetables and desserts.
A different menu is set for each day and guests are served unlimited servings of each dish, either vegetarian or non-vegetarian. And, unlike the traditional buffet where you have to get up and help yourself each time, at TGKF elegant service is delivered to your table serving one dish at a time.
Map and Directions
SCO 43, Madhya Marg, Sector 26, Chandigarh, 160019
Sector-26,Chandigarh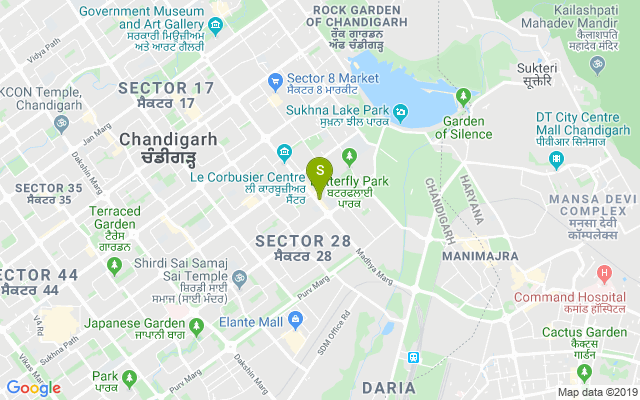 Reviews & Ratings
The Great Kabab Factory is Rated
5
Star based on
11
Reviews
Select Your Rating Below
Recent Reviews By Users
SAVANTMINDS LIVE TO LEARN
Rated 5 Stars on 25th Feb 2020
URMEEN OBEROI
Rated 5 Stars on 07th Feb 2020
AKSHIT JOSHI
Rated 5 Stars on 29th Dec 2019
SAROJ KUMAR
Rated 4 Stars on 09th Dec 2019
ANMOL CHHABRA
Rated 5 Stars on 20th Nov 2019
ABHILASHA SIDANA
Rated 5 Stars on 15th Nov 2019
RITIKA SHARMA
Rated 5 Stars on 15th Nov 2019
KARTIKEY THAKUR
Rated 5 Stars on 15th Nov 2019
SHAGUN KASHYAP
Rated 5 Stars on 15th Nov 2019
HANI JINDAL
Rated 5 Stars on 15th Nov 2019
SAMEER SHARMA
Rated 5 Stars on 04th Nov 2019
Best Deals in Chandigarh