Buffet Deals
Breakfast
All Day Breakfast Veg/Non-Veg Buffet
Actual Price
Rs.1003
Discounted Price
Rs.789
Lunch
Sunday Brunch Buffet + Unlimited Mocktails
Actual Price
Rs.2005
Discounted Price
Rs.1699
Lunch
Lunch Buffet With Unlimited Mocktails (Monday to Saturday)
Actual Price
Rs.1415
Discounted Price
Rs.999
Dinner
Dinner Buffet With Unlimited Mocktails (Not Valid From 15th Feb to 29th Feb)
Actual Price
Rs.1887
Discounted Price
Rs.1599
Dinner
Dinner Buffet - Kashmiri Food Festival (15th Feb to 29th Feb)
Actual Price
Rs.2181
Discounted Price
Rs.1849
Additional Cashback Promo Codes:
20% Cashback up to Rs.60 on min billing of Rs.300
SHOUTBACK20
Rs.100 Cashback for New User on min billing of Rs.200
SHOUTBACK25
20% Cashback up to Rs.80 on min billing of Rs.500 only on SPA deals
SHOUTSPA20
About Hyatt Buffet - Urban Cafe
Discover international culinary treasures at Hyatt Regency Chandigarh's multi-cuisine restaurant Urban Cafe. Urban Cafe menu draws inspiration from the culinary preferences of the people from the Northern region, namely Punjab, Haryana, and Himachal Pradesh. The restaurant serves breakfast, lunch, and dinner, and offers distinctive cuisines cooked on traditionally designed tandoors (clay pot oven), sizzling woks, and grills. Located in the premises of Hyatt Regency, The Urban Cafe features quirky, eye-catching interiors, colorful wall art, and contemporary interiors.
Map and Directions
178 Hyatt Regency, Phase 1, Industrial Area Phase I, Chandigarh, 160002
Industrial-Area-Phase-1,Chandigarh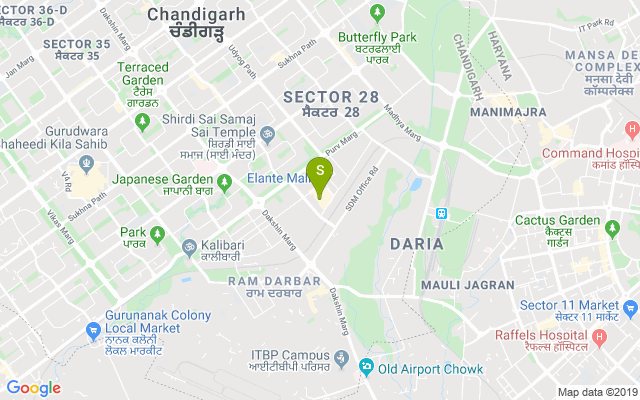 Reviews & Ratings
Hyatt Buffet - Urban Cafe is Rated
5
Star based on
10
Reviews
Select Your Rating Below
Recent Reviews By Users
DILRAJ MANN
Rated 5 Stars on 10th Dec 2019
HARMANDEEP KHATRA
Rated 5 Stars on 09th Dec 2019
KARTIK KHURANI
Rated 5 Stars on 07th Dec 2019
ANI RUDH KAPIL
Rated 5 Stars on 07th Dec 2019
Review
tasty food
SHAGUN KASHYAP
Rated 5 Stars on 07th Dec 2019
ABHILASHA SIDANA
Rated 5 Stars on 15th Nov 2019
RITIKA SHARMA
Rated 5 Stars on 15th Nov 2019
KARTIKEY THAKUR
Rated 5 Stars on 15th Nov 2019
HANI JINDAL
Rated 5 Stars on 15th Nov 2019
SAMEER SHARMA
Rated 5 Stars on 15th Nov 2019
Best Deals in Chandigarh