Buffet Deals
Lunch
Veg Lunch Buffet + 1 Fresh Lime Juice/Hell Energy Drink (Mon to Fri)
Actual Price
Rs.530
Discounted Price
Rs.399
Lunch
Veg Lunch Buffet + 1 Fresh Lime Juice/Hell Energy Drink (Sat & Sun)
Actual Price
Rs.546
Discounted Price
Rs.419
Lunch
Non-Veg Lunch Buffet + 1 Fresh Lime Juice/Hell Energy Drink (Mon to Fri)
Actual Price
Rs.588
Discounted Price
Rs.459
Lunch
Non-Veg Lunch Buffet + 1 Fresh Lime Juice/Hell Energy Drink (Sat & Sun)
Actual Price
Rs.604
Discounted Price
Rs.479
Dinner
Veg Dinner Buffet + 1 Fresh Lime Juice/Hell Energy Drink (Mon to Fri)
Actual Price
Rs.530
Discounted Price
Rs.399
Dinner
Veg Dinner Buffet + 1 Fresh Lime Juice/Hell Energy Drink (Sat & Sun)
Actual Price
Rs.546
Discounted Price
Rs.419
Dinner
Non-Veg Dinner Buffet + 1 Fresh Lime Juice/Hell Energy Drink (Mon to Fri)
Actual Price
Rs.588
Discounted Price
Rs.459
Dinner
Non-Veg Dinner Buffet + 1 Fresh Lime Juice/Hell Energy Drink (Sat & Sun)
Actual Price
Rs.604
Discounted Price
Rs.479
Additional Cashback Promo Codes:
20% Cashback up to Rs.60 on min billing of Rs.300
SHOUTBACK20
Rs.100 Cashback for New User on min billing of Rs.200
SHOUTBACK25
20% Cashback up to Rs.80 on min billing of Rs.500 only on SPA deals
SHOUTSPA20
About Pashtun
Pashtun is the oldest ethnic Indian restaurant, offering a delicious, relaxing and fine dining experience. While retaining its signature style, replete with warm, rustic ethnic interiors, Pashtun, a 70-cover diner, with its all-wooden decor and no-fuss seating focuses on its offerings more than its ambiance. Buffet at Pashtun is a spread of 10 dishes, with six vegetarian dishes, two non-vegetarian dishes, and two rice dishes.
Map and Directions
Purv Marg, Industrial Area Phase I, Chandigarh, 160002
Elante-Mall,Chandigarh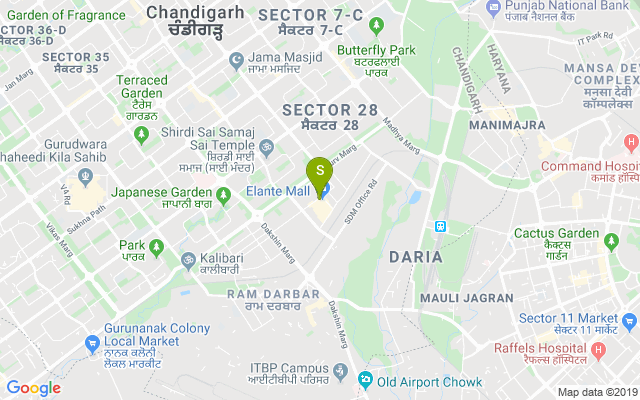 Reviews & Ratings
Pashtun is Rated
5
Star based on
5
Reviews
Select Your Rating Below
Recent Reviews By Users
KARTIKEY THAKUR
Rated 5 Stars on 15th Nov 2019
HANI JINDAL
Rated 5 Stars on 15th Nov 2019
ABHILASHA SIDANA
Rated 5 Stars on 15th Nov 2019
SHAGUN KASHYAP
Rated 4 Stars on 15th Nov 2019
YOGITA BHATEJA
Rated 5 Stars on 15th Nov 2019
Best Deals in Chandigarh