Buffet Deals
Lunch
Lunch Buffet for Kids (3-8 years) With Beverage
Actual Price
Rs.473
Discounted Price
Rs.249
Lunch
Lunch Buffet With Soft Beverage (Without Starters)
Actual Price
Rs.744
Discounted Price
Rs.499
Lunch
Lunch Buffet With Starters & Soft Beverage
Actual Price
Rs.870
Discounted Price
Rs.699
Lunch
Veg Lunch Buffet (Without Starters)
Actual Price
Rs.524
Discounted Price
Rs.399
Lunch
Non-Veg Lunch Buffet (Without Starters)
Actual Price
Rs.524
Discounted Price
Rs.449
Dinner
Dinner Buffet for Kids (3-8 years) With Beverage
Actual Price
Rs.473
Discounted Price
Rs.249
Dinner
Dinner Buffet With Soft Beverage (Without Starters)
Actual Price
Rs.744
Discounted Price
Rs.499
Dinner
Dinner Buffet With Starters & Soft Beverage
Actual Price
Rs.870
Discounted Price
Rs.699
Dinner
Veg Dinner Buffet (Without Starters)
Actual Price
Rs.524
Discounted Price
Rs.399
Dinner
Non-Veg Dinner Buffet (Without Starters)
Actual Price
Rs.524
Discounted Price
Rs.449
Additional Cashback Promo Codes:
20% Cashback up to Rs.60 on min billing of Rs.300
SHOUTBACK20
Rs.100 Cashback for New User on min billing of Rs.200
SHOUTBACK25
20% Cashback up to Rs.80 on min billing of Rs.500 only on SPA deals
SHOUTSPA20
About Salad Bar Buffet Deals - Hot Millions
Hot Millions Salad Bar and Restaurant - an exclusive establishment that offers an exhaustive range of continental, Indian, Chinese, Italian and Mexican cuisine. Quite simply the perfect place for business meetings and tete-a-tetes. You might want to order a crunchy salad, travel the ethnic route with Indian cuisine or tickle your palate with Oriental chopsticks. Or go the cosmopolitan way with continental food or just simply gorge on the Italian. The choice doesn't stop here. The Mexican cuisine is waiting to be discovered by you.
Map and Directions
SCO 76-79,1st Floor, Shopping Plaza, 17D, Sector 17, Chandigarh, 160017
Sector-17,Chandigarh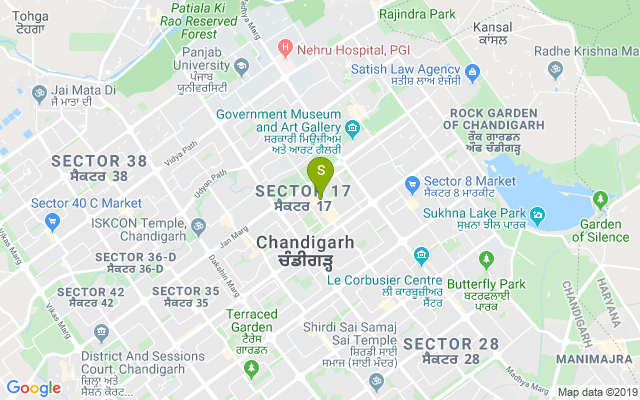 Reviews & Ratings
Salad Bar Buffet Deals - Hot Millions is Rated
5
Star based on
12
Reviews
Select Your Rating Below
Recent Reviews By Users
TAJINDER BINDRA
Rated 5 Stars on 28th Jan 2020
HARPREET ANAND
Rated 5 Stars on 28th Jan 2020
KAPIL JAGOTA
Rated 5 Stars on 17th Dec 2019
RAJESH KUMAR
Rated 5 Stars on 05th Dec 2019
JAGDEEP GHAI
Rated 5 Stars on 22nd Nov 2019
ROB SHARMA
Rated 5 Stars on 21st Nov 2019
KUNAL BEDI
Rated 5 Stars on 20th Nov 2019
RITIKA SHARMA
Rated 5 Stars on 15th Nov 2019
KARTIKEY THAKUR
Rated 5 Stars on 15th Nov 2019
HANI JINDAL
Rated 5 Stars on 15th Nov 2019
ABHILASHA SIDANA
Rated 5 Stars on 15th Nov 2019
SHAGUN KASHYAP
Rated 4 Stars on 15th Nov 2019
Best Deals in Chandigarh