Buffet Deals
Actual Price
Rs.575
Discounted Price
Rs.425
Lunch
Non-Veg Lunch Buffet
Actual Price
Rs.625
Discounted Price
Rs.475
Dinner
Veg Dinner Buffet (Mon, Tue, Thu and Sun)
Actual Price
Rs.575
Discounted Price
Rs.425
Dinner
Non-Veg Dinner Buffet (Mon, Tue, Thu & Sun)
Actual Price
Rs.625
Discounted Price
Rs.475
Additional Cashback Promo Codes:
20% Cashback up to Rs.60 on min billing of Rs.300
SHOUTBACK20
Rs.100 Cashback for New User on min billing of Rs.200
SHOUTBACK25
20% Cashback up to Rs.80 on min billing of Rs.500 only on SPA deals
SHOUTSPA20
2 Cappucino/Americano With 1 Club Sandwich
Actual Price
Rs.674
Discounted Price
Rs.399
2 Regular Hot Coffee With Garlic Bread
Actual Price
Rs.445
Discounted Price
Rs.299
2 Hot Regular Coffee With Veg Supreme Pizza
Actual Price
Rs.550
Discounted Price
Rs.325
About Tamzaraa Kafe & Club
Tamzaraa Kafe & Club is one of Chandigarh's thriving nightclubs With the vibrant ambience, dazzling lights, and dingy contemporary interiors,. Tamzaraa offers a massive dance floor and some funky music that truly brings charm to your night-out experience. And not just that, there are usually live band performances happening here. It also boasts of a VIP section, where you are seated on the first floor and will have access to exclusive services. The club also offers a posh setting and a massive space to have private parties, get-togethers or even a corporate event.
Tamzaraa serves delectable food and drinks. Everything from their starters to cocktails and mocktails is delicious. While you are there do not miss their Dragon Rolls and Dahi ke kebab. Plus, their service is impeccable, and the staff is super efficient.
Map and Directions
Godrej Eternia, SDM Office Rd, Industrial Area Phase I, Chandigarh, 160002
Industrial-Area-Phase-1,Chandigarh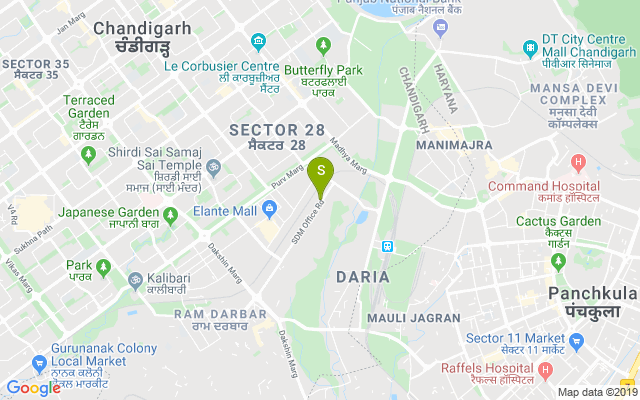 Reviews & Ratings
Tamzaraa Kafe & Club is Rated
4
Star based on
11
Reviews
Select Your Rating Below
Recent Reviews By Users
LOKESH KUMAR
Rated 1 Stars on 13th Feb 2020
ROHIT GAWRI
Rated 5 Stars on 26th Jan 2020
SUDHANSHU VERMA
Rated 4 Stars on 31st Dec 2019
SAHIL KUNDAN
Rated 5 Stars on 29th Dec 2019
CHANDRA SHEKHAR
Rated 4 Stars on 20th Dec 2019
ANSH SHARMA
Rated 5 Stars on 17th Nov 2019
ABHILASHA SIDANA
Rated 5 Stars on 15th Nov 2019
KARTIKEY THAKUR
Rated 5 Stars on 15th Nov 2019
NIHARIKA ARORA
Rated 5 Stars on 15th Nov 2019
SHAGUN KASHYAP
Rated 4 Stars on 15th Nov 2019
HANI JINDAL
Rated 5 Stars on 15th Nov 2019
Best Deals in Chandigarh