About The Fort Ramgarh
Fort Ramgarh is one of the most well-known hotels in the Tricity area. At Fort Ramgarh, Heritage meets Luxurious Serenity that helps in breaking the mundane routine of everyday life. An amalgamation of royal Indian Style with a Heritage Hotel Concept, Fort Ramgarh provides world-class services to people that will make one feel better.
Travel back in time to the old royalty households as you witness the best in class hospitality with mouth-watering dishes that are cooked in the most authentic manner. A completely vegetarian restaurant is what sets Fort Ramgarh apart from others in its league. Named Dastarkhan, true to its Royal Class is one of the most popular Multi-Cuisine Restaurant appreciated for its unique heart winning Tandoori, Indian, Chinese and Rajasthani Dishes served generously in a warm and inviting ambiance and by the staff clad in customary Rajput attire specially trained to attach top attention to finest details requisitioned by our Guests and to extend exemplary Rajput Hospitality with extreme devotion and humility.
Map and Directions
National Highway 73, Sector 28, Panchkula, Haryana 134111
Sector-28,Panchkula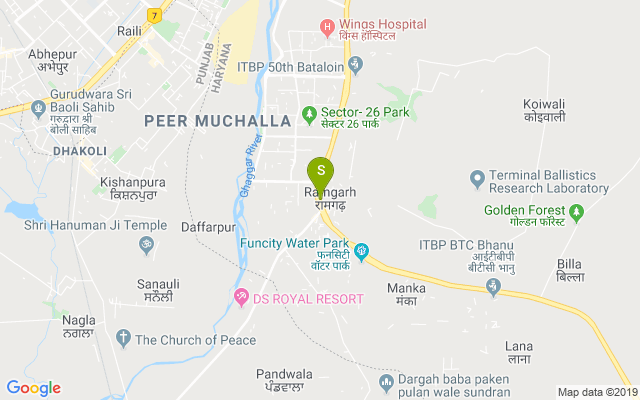 Reviews & Ratings
The Fort Ramgarh is Rated
4
Star based on
6
Reviews
Select Your Rating Below
Recent Reviews By Users
VIKRAM SUD
Rated 1 Stars on 30th Dec 2019
ABHILASHA SIDANA
Rated 5 Stars on 15th Nov 2019
RITIKA SHARMA
Rated 5 Stars on 15th Nov 2019
KARTIKEY THAKUR
Rated 5 Stars on 15th Nov 2019
SHAGUN KASHYAP
Rated 5 Stars on 15th Nov 2019
HANI JINDAL
Rated 5 Stars on 15th Nov 2019
Best Deals in Chandigarh