Think Healthy, Eat Healthy with Aja Fresh, Grilled & Healthy: Chandigarh's Premium Organic Food Restaurant!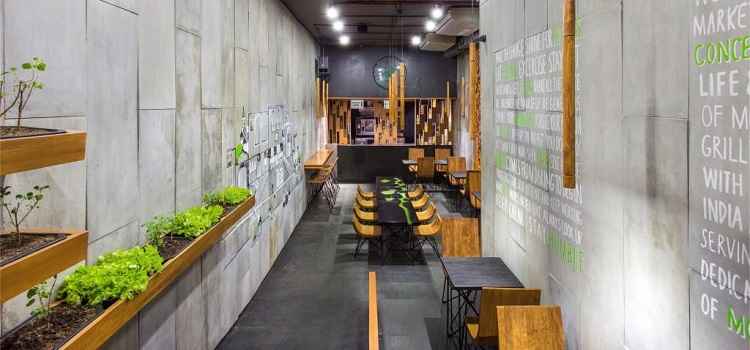 Are you someone who wants to eat healthy food but has no place to go? Are you tired of eating junk and want to lean in? If yes, then you are not alone my friend! We feel your pain! We all are aware of the fact that "we are, what we eat". 90% of our bodies and mind are a result of the food we feed to our bellies. Nowadays, no one really has the time to cook or look for something healthy when they are hungry or want to head out. As a result, we all lean on the junk which might look really appetizing but, in return piles on kilos and more kilos on our body and makes us obese.
In amidst of all this, one brand recognized the need to recycle the junk and bring out the healthy hunks in us Chandigarh peeps!
Say hello to Aja Fresh, Grilled & Healthy - Internationally Inspired, Locally Resourced!
Awarded as the "Best Healthy Restaurant in India" consecutively for 2 years, AJA Fresh, Grilled & Healthy is one restaurant that has really made Chandigarh wallas ditch the junk and for once not cringe at the thought of a healthy meal!
Superbly upholstered interiors that were praised in world's leading design magazine "Arch Daily", Aja is designed keeping in mind the differently-abled people and also is absolutely gorgeous. One look at this well-lit up restaurant and you are mesmerized and smitten! The inspiration for AJA came from the lack of a restaurant that would serve the classic delicacies we all love to gorge on but with a healthy twist. Thus, a brand that is now synonymous with good taste and a kiss of Good Health was born- Aja Fresh, Grilled & Healthy!
Good Health served on a Platter!
Coming to the food, Aja's USP and major crowd puller is its finger-licking food. Its expert chefs revamp our favorite street food classics into healthy and gourmet food that is drool-worthy. Fresh and Gluten-free organic ingredients are used to curate some of the most delicious and delectable delicacies that would make even the hardcore junk foodies dribble. Whether you are vegetarian or a meat lover or vegan or lactose intolerant, Aja has something for each of you and once you're in, you won't feel like leaving. Their food menu is really versatile and offers a huge variety of nutritious options.

Yeaahhhhhhh you heard us!!
Be it the hot and zesty meal in a bowl or a sumptuous healthy pizza, or a lip-smacking fresh salad, or a yummilicious burger, we bet you would end up craving for more. What makes this quaint place stand out is the fact they make everything on their menu from scratch with the only natural ingredient. From pastas to breads to ice creams to sauces & marinations, every dish is made without the use of any artificial flavours or preservatives. So you can definitely nip those unwanted calories in the bud and enjoy flavorful yet healthy food at Aja!

How can a meal be complete without drinks? At Aja, a plethora of options are available in beverages that are yummy and made using the fresh produce and natural sweeteners without any sugar. Oh Yeahhhh!!
From freshly pressed juices, organic teas, healthy smoothies to filling and toothsome shakes, each beverage leaves you with a feeling of being truly sated. Go ahead and indulge in their Vietnamese Iced Coffee and thank us later!
Wondering how much this feast is going to cost you? Don't fret!
Pocket-friendly-health food for all is one of the mottos of Aja Fresh, Grilled and Healthy. A gorgeous place to enjoy a healthy meal, without much hassle at a really affordable price, Aja ends up ticking all the right boxes for foodies in Chandigarh and does a fabulous job in wooing us all away from unhealthy food.
The Man behind it all: Mr. Rajkanwar Singh
A former International Tennis player and a culinary graduate from IHM Aurangabad, Mr. Singh has worked with 5-star hotels in India and abroad and also is a food consultant to many retail food product companies and restaurants. As a frequent traveler, he realized that there was a lack of healthy and nutritious eating places in India and at the same time, healthy food was considered to be super boring. He decided to fill this huge gap in the restaurant industry and thus, Aja was born. According to him, "At Aja, we tried to create an International experience which would appeal to all genres who enjoy eating out. We offer the highest quality of food that any parent would be happy to feed their children"
All we have to say about this fabulous outlet is clear from the Health-o-equation-
A kiss of good health + great ambiance + nutritious and gourmet food + Inspiration to stay fit = Aja's mission accomplished!
Head to the Healthy Food at- SCO 4, Sector 11 D, Chandigarh
Call: 9888814554
So nip those calorie monsters in the bud and get healthy and happy with Aja!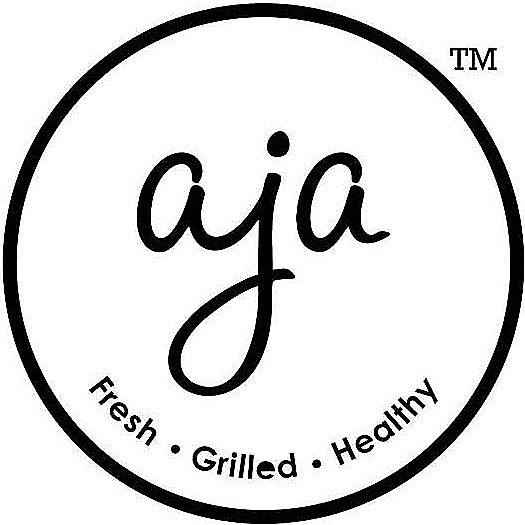 130, S.c.o 129, 131, Madhya Marg, Sector 9C, Chandigarh, 160009