From Junk to Hunk: Aja Fresh, Grilled & Healthy's Version of Gourmet Burgers!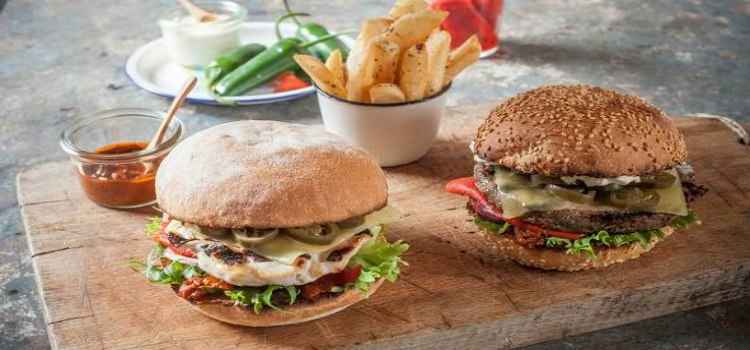 Don't we all just want to have a life where we can eat as much as we want without piling on those monstrous calories? However, every hoggers dream is far from being true. We all want to gorge on our favorite burger with the crispy side of fries and hey! don't miss that chilled glass of coke. But, what we don't see are the health repercussions of the same and the humongous amount of junk we feed to our system with such fried food.
But to all our relief, one brand is constantly working towards making us more health conscious and is committed to evolving our favorite - Burger into a healthy hunk from the unhealthy Junk. Yes, the Quintessential Health Cafe of Tricity- AJA, Fresh, Grilled & Healthy is all set to take you down the memory lane of How Burgers started and how they are revamping it into nutritious food for us!! Excited?? Join Shoutlo on this journey…..

A journey from The Unhealthy Slider to Aja's Healthy & Nutritious Snack: This is How Burgers Evolved
Originated in America, in the year 1921, the first burger was nothing but a slider. A fried beef patty stuffed between small buns with some pickled onions and some cheese, this American classic was gorged on by foodies and spread like rage. Slowly and steadily it got so popular that the following versions came to be loved even more without realizing the unhealthiness that was being added to our bodies with it.
Coming to the Indian version of burgers, a veggie fried potato patty stuffed roughly in mayo-slathered buns and topped up with a slice of tomatoes and Voila! The unhealthy piece of junk was ready to satiate your hunger. The Non-vegetarian counterpart wasn't really any different. Consisting of a fried chicken patty and loaded with cheese and mayo, this moolah of calories was loved by fast food lovers from day 1! All sorts of versions, with cheese, without cheese, loaded with vegetables, or fried chicken or mutton patties, in between flour-based buns, started evading the food scenes in India and people started hogging them in bulk! No one realized that this tasty piece of junk was making them downright unhealthy!!
Cut to Today's time, where people are becoming increasingly health-conscious and want to only eat to live not live to eat, one brand recognized this transition and revamped the classic unhealthy burger into the Nutritious Hunk that we all were craving for. Yes, AJA Fresh, Grilled & Healthy came to our rescue. Thanks to Mr. Rajkanwar Singh's health-consciousness, we have now what we call the Healthy Burgers.
Aja's Made-from-Scratch yet Yummilicious Burgers!
Thinking what is so special about Aja's Burgers??Well! Just read on……
Let's start with their burger buns. Power Seed Flour, as nutritionists would call them, Aja's Burger Buns are baked to perfection using a mixture of Whole Wheat, Flaxseed, Pumpkin seed and Sunflower seed flour that are not just healthy but provide the much-needed energy that we all need in our daily life. All of these crunchy and wholesome buns are made in-house without any artificial additives which makes them completely different from the flaky buns you might munch on somewhere else.
Coming to the sauces, all their sauces are homemade. Ohh yasss!! No preservatives and artificial coloring, whatsoever, are added to these zesty sauces but are equally delicious and drool-worthy. Isn't your mouth-watering already?? Hang on.. There is more…

Wondering what they top up their burgers with?? Aja's expert chefs, craft and curate burgers from scratch and top them up with exotic organically grown veggies like avocados, Quinoa, Spinach, smoked mushrooms and grilled chicken. Ohh yassss! All the toppings are organic, handpicked and locally handpicked directly from the farmers. Now, that what makes their burgers scrumptious yet healthy!
Coming to the sides, even the potato wedges to go along with their burgers are baked and hand-cut. Other sides include tasty Corn Chat and Sauteed Veggies in Extra Virgin Olive oil. Doesn't this make you hungry??
Everything organic and made-from-scratch strategy is the USP of Aja Fresh, Grilled & Healthy, that sets it apart from other Fast Food Joints in Tricity. If you are someone who is truly looking to munch on food that is not just filling but is perfect for maintaining a healthy lifestyle, just head to Aja Fresh, Grilled & Healthy and Try their Burgers!! We assure that you will walk away satiated internally!!
Remember what Youth-Icon Gigi Hadid Says,
"Eat Clean to stay fit, have a burger to stay Sane." and if it's Aja's Burger, leave your health-related worries at the doorstep!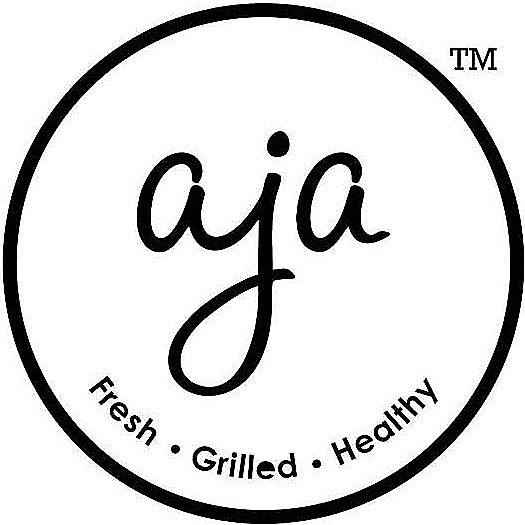 130, S.c.o 129, 131, Madhya Marg, Sector 9C, Chandigarh, 160009