Rejoice Travelers! Now, Fly From Chandigarh To Shimla In Just 20 Minutes!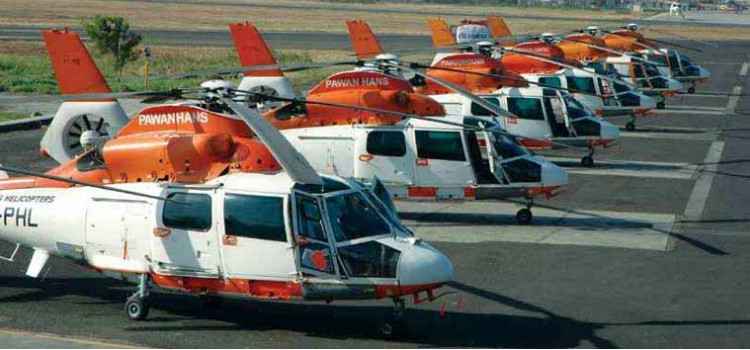 For those of you who love to travel up the hills but hate to be in your cars or stuffy buses or snail-speed trains, Himachal Government has got the best surprise for you. Travelling from Chandigarh to Shimla and vice versa was never an easy task. The 120-Km Drive, that keeps you on the road for 4 hours or more, covers some rocky terrains despite the Expressway.
But fret no more! Getting from Chandigarh to Shimla will now just take 20 minutes! Yes! You heard us right…….We, at Shoutlo, can't wait to spill the beans!
Read on….
Himachal Government Ties up with Pawan Hans Helicopters: Now Go From Chandigarh to Shimla in just 20 Minutes!
In order to promote tourism and to make it easier for those who love the hills, Himachal Government has joined hands with the most reliable National Helicopter carrier, Pawan Hans, to ferry passengers from Chandigarh to Shimla from June 4, 2018! Not just this, the 20-seater chopper will take passengers from Chandigarh to Shimla every Monday and Friday in just INR 2999.
The timings of the chopper will be:
Chandigarh to Shimla- 9 am- 9:20 am
Shimla to Chandigarh- 8 am- 8:20 am
Chandigarh Airport Spokesperson, Deepesh Joshi welcomed this decision and explained that the frequency of the flights will increase as per the response from the tourist.
Keeping in mind the summer vacations of schools and colleges, there could not have been a better timing to start a convenient flying service from Shimla to Chandigarh and vice versa. So, city folks, pack your bags and get ready to travel from Shimla to Chandigarh and Chandigarh to Shimla in just 20 minutes!
Thank you Himachal Government-Pawan Hans for enabling passengers to Fly from Chandigarh to Shimla and Shimla to Chandigarh in 20 Minutes!