Chandigarh's First Of Its Kind Bar Exchange-Cum-Microbrewery Is Now Open!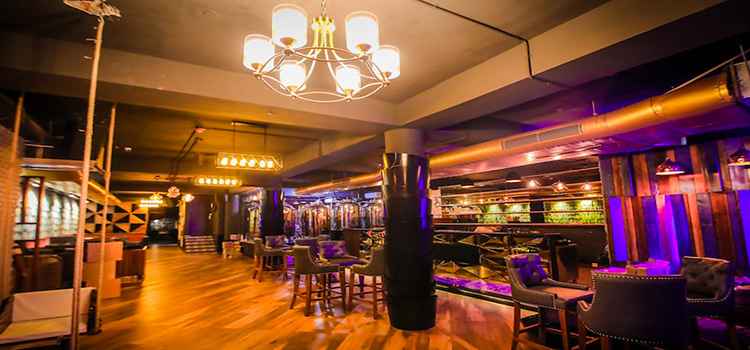 A few years ago, Chandigarh had a reputation for being a quiet city where going out only was for the weekends. However, with so many new clubs, lounges, microbreweries and cafes opening up in the city beautiful, the nightlife seems to be revived and buzzing. Partying with friends, now, can be any time of the day due to swanky clubs, lounges, and restaurants that have graced the city. With each new place, a new party culture comes to town. But, no single place brought the world's culture under one roof, until this August.
Amalgamating the world's party vibe and presenting it to the city's party lovers is a Brew Exchange that has graced Chandigarh. Yes. That's correct! It's a lethal combination for boozers of a swanky microbrewery with an Exciting Bar Exchange. Chandigarh! Get ready to welcome City's First Of It's Kind Culture Brew Exchange: Where World's Culture Comes to life under One Roof!

Culture Brew Exchange: A Microbrewery Doubles Up As A Bar Exchange!
Unlike most places that are either a microbrewery or a bar exchange, Culture Brew Exchange perfectly blends and presents the best of both worlds for city's party lovers. For those of you who love the aroma of freshly-brewed beer, Culture is a Microbrewery that will be presenting the zippy and effervescent lager in all its glory. For those who love to enjoy drink after drink, Culture is a bar exchange that allows one to control the prices of their next glass of booze by bidding for it. With a decor that oozes with the culture of different places in the world, one can feel a global vibe at this new place in town. Every nook and corner of the place has been given a different treatment. Illusive, Amazing, Upscale and Posh is how you would find the decor of this newly-opened bar exchange in Chandigarh.

While the Bar area gives more of an English pub house feel with luxurious seating and unique wall art, the courtyard will instantly transport you to the world of cultural extravaganza. Comfortable seating, lounge-like couches, staircase-like seating in the courtyard with bright and vibrant colors all around is how one can sum up the feel of this microbrewery-cum-bar exchange. Understanding that nowadays people of Chandigarh love to have some privacy, Culture also has a well-designed lounge area where one can plan on having a dream date with their beau. With so much to offer, Culture Brew Exchange in Chandigarh is one of those places that offers everything under one roof. So, what're the holds up party lovers? Immerse your soul in the ecstatic ambience of this bar-exchange-cum-microbrewery right away!

Enjoy Bidding For Your Booze At The First Brew Exchange In Chandigarh!
For some of us, party with friends means chugging one Lager one after the other. It's all about the relaxation and enjoyment one feels when in the company of zippy booze and their buddies. In such a scene, a bar exchange like Culture, that allows you to bid for your drinks the same way a stock exchange does, is a blessing in disguise. With a well-stocked bar, an easy to use application and talented bartenders, Culture Brew Exchange allows one to control their pocket pinch by bidding on drinks based on the fluctuations of the bar exchange. Also, what's different at this bar exchange is that once in a while, the bar master will put a set of items on auction and all the tables can bid on the items using their respective applications. The one who bids the most wins the auction and gets featured in the Culture Hall of Fame. Doesn't that sound absolutely amazing? With zesty concoctions to sip on, one can enjoy the intoxicating flavors mixed by their bartenders all night without worrying about breaking the bank!

What adds to the charm of this bar exchange is that it will be serving fresh, malty and zesty fresh beer in a month's time to city's beer lovers. Ohhh yeah! Just as its name, Culture brings forth an amalgamation of a microbrewery with a bar exchange. Their microbrewery will be serving your favorite flavors of the Ale in just a bit Chandigarh. So, one can get everything under one roof. With such a buzzing ambience, one is sure to feel the rush of real-time bidding which will only enhance the experience of being at Culture Brew Exchange!

Refresh your Palate with Exotic Flavours of Global Cuisines & Dance the Night Away!
No get together can be complete without delicious and drool-worthy food. At this bar exchange in Chandigarh, the main focus is to entertain the customers by giving them a kaleidoscopic array of delicacies from the world's cuisines to choose from. Their chefs and kitchen staff have together curated the menu in such a way that it feeds every foodie's frenzy. From North Indian to Chinese to Mexican To Continental, one can delve into the world of mouth-watering delights from across the globe at Culture Brew Exchange. Unlike other microbreweries that only focus on drinks, this place perfectly balances the blend of good food and intoxicating drinks so that one can have a foodgasmic experience.

While gorging onto delicious and delectable food, one can immerse themselves in the live performances by bands and artists who come to enthrall the crowd of Chandigarh. With a huge courtyard area, this place is perfect for live gigs that will make one want to shake a leg while boozing all night. With a rocking in-house DJ, one can be assured of hitting up the dance floor with their friends. For those of you who love to party and enjoy, this newly-opened brew exchange is an ultimate paradise for you. So, don't hold up! Just dive into the Culture of this Enthralling Brew Exchange in Chandigarh!
The People Behind The Culture!
Promising to take the city by a storm, Deepak and Abhishek, owners of Culture Brew Exchange, have what it takes to bring a new concept to the city. One look at this well-designed outlet and you are going to be smitten. Pragya, who designed this spectacular brew exchange, has a unique understanding of the theme and did her best to make it unconventional & aesthetically beautiful. Speaking to Team ShoutLo Deepak explains, " I have been to so many places, while some excel in food game others have a brilliant party ambience. Culture gives you all. Here you can relish the delicacies of the world and enjoy with your loved ones too." With such a great concept that is a perfect union of a Bar exchange with a Microbrewery coming up in Chandigarh, we are sure city's party lovers have a new hangout that brings everything under one roof. So, Chandigarh, get ready to experience a whole new culture with this snazzy brew exchange in Chandigarh!
Culture's Algorithm To A Boozy Getaway:

Buzzing Bar Exchange + Aromatic Fresh Lager + Scrumptious Food + Spectacular Live Gigs = Chandigarh's Newest Party Vibe!
Location: Culture Brew Exchange, SCO 1, Sector 26, Chandigarh

Head To Culture Brew Exchange In Chandigarh For Whatever Ales You!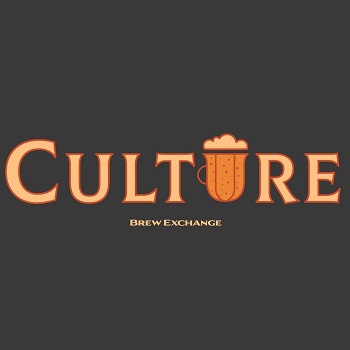 SCO 1, Sector 26, Chandigarh