Rise And Shine Chandigarh With Food@u 's Ultimate Breakfast Spread!!
Let's face a hardcore fact! We, foodies, have a reputation when it comes to hogging on to food at a lavish brekkie spread. We love to splurge and indulge on beautifully laid out menu promising to deliver soul-stirring flavors from across the globe right on to our table. Even if it means getting out of bed early in the morning, we professional bhukkads are up for it.
Keeping the love for a hearty breakfast alive and realizing that Chandigarh wallas wouldn't skip their morning meals, one brand is all geared up to bring to you Extravagant And Gourmet breakfast right at your table. Yaasssss! We are talking about none other than our very own Food@U - Good Food within minutes.

Excited? Shoutlo can't wait to spill the beans...
Eat your heart out with Food@U's Breakfast Menu
Isn't it just mind-blasting to have access to global food delights right in the morning? Doesn't it sound even more fabulous if it is served hot and right on time? Food@U is bringing all this and much more with their amazing breakfast menu.

From classics to gourmet dishes, they have it all and trust us, at an extremely pocket-friendly pricing!
Want to know what's in store to kickstart your morning?? Read on...
Break-your-fast in England's royalty way with the English Breakfast consisting of classics like Omelette with baked beans, toast and bacon that is served with a glass of freshly squeezed Orange Juice and Absolutely Farm Fresh Cut Fruits.
Maro The Mumbaiya Swag with Mumbaiya Breakfast including Poha topped up with bhujia and lime along with the Zest Vada Pav and Kokum ka Sharbat. Ohhhh! Aamchi Mumbai!
Feast on Rajni-Ishtyle South Indian Breakfast comprising of Soft Idlis, Loaded Uttapam with Tangy Sambhar and Coconut Chutney. Yannnaaa Rascalllaaa!* Mind It*
Taste the Ambrosial American Breakfast by indulging in Toast with Scrambled Eggs, Salami, Hash Browns savored with butter, Jam, Soul-stirring Orange juice and Some Fresh Fruits.
Swag Tuahda Desi with North Indian Breakfast with 2 options: Puri Chana, Aloo Bhaji, Pickle, and Curd or Paratha( Aloo/Gobhi/Paneer) with Butter, Curd, and Pickle.
Enjoy the European Gourmet Breakfast with delectable Pancakes topped up with Nutella, Flavored Yoghurt, Butter, Orange Juice and Cut Fruits
Thinking about your own choice? Oh yess! You can mix and match as well and Food@U is ready to serve you. You can customize your Omelette with toppings you like. Food@U has all options at your disposal like bacon & cheese, chicken & bacon, Cheese, Mushroom, Cheese & Spinach and Plain.

Now, if you aren't still going all gaga over their menu, then calling yourself a foodie is a crime.
Word of Caution: Work up an appetite before you head to this Lavish Brekkie Paradise!
Remember, in the words of A.A Gill, "Breakfast is everything. The beginning, the first thing. It is the mouthful that is the commitment to a new day, a continuing life."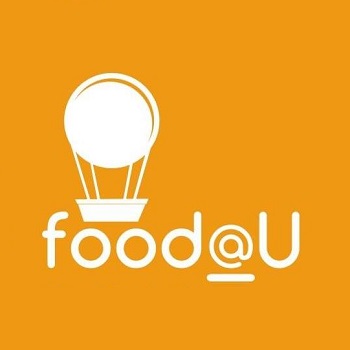 Plot no 102, Industrial Area Phase 2, Industrial Area Phase II, Chandigarh, 160031