Chandigarh, are you ready to experience the most entertaining yet safe ride in your own city? Yes, your cab rides are not going to be tiring and boring anymore. Want to know, how? Well, this is a big shout out to Chandigarh Walon! Buck yourself up and get ready for a SURGE-Free Cab ride experience like never ever.
With cabs being an indispensable part of our lives, it has become equally difficult for us to rely on some good cab companies and therefore, keeping this in mind and breaking the monopoly of TWO,

A new favorite cab service company, Aloha, is roaring in city beautiful for all genuine reasons and is all set to revolutionize the way Chandigarh travels.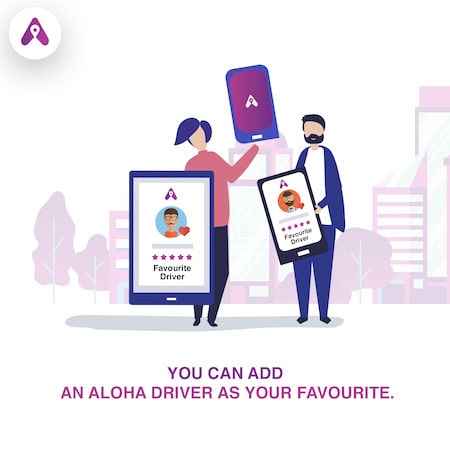 Yes, what Chandigarh has been waiting for has now finally arrived. The latest buzz around, Aloha, has announced its PRE LAUNCH for each one of us. And with that,

SayAloha, is all set to deliver the concerned and safe cab services to all Chandigarhians so as to let the city peeps benefit from its rides and app.
Download the App & Register Yourself for special offers
For all the benefits like free rides, easy access, surge-free rides, on-time arrivals, all you need to do is just give them one reason to USE THE APP, REGISTER AND GET INSIDE.
For that, you can download the app now by clicking on the links for Google Play Store and App Store

So, just go and Download the app of Aloha, Register, and login yourself and get the limited access during the first phase of the launch and avail the Special Early Bird Offers.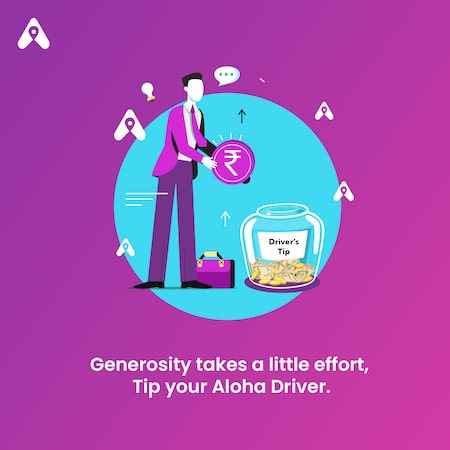 Moreover, Aloha has come up with offer coupons that you can claim even after registration and use it once the ride gets started! For the early birds, free rides and special discount codes are also available,

Not only that, depending on your bookings to choose from like city cabs, outstations, Aloha has come with different promo codes like 100 INR cashback on first 3 rides, 100 INR off on the first outstation ride and more.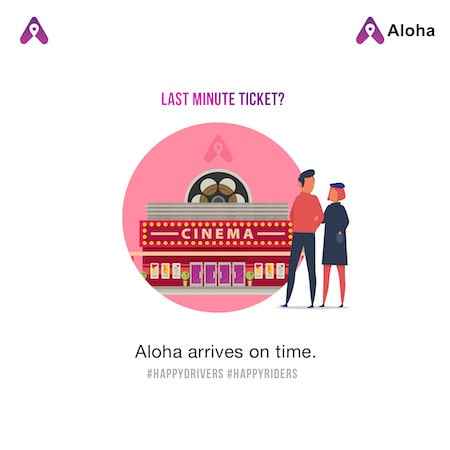 I am sure this is something that one couldn't ask for more! Aloha already promises awesomeness, just imagine how wonderful it would be with the Aloha drives!

The Ideal Cab Service- Aloha that delivers Smiles
Here are facts about ALOHA- One stop shop for all those who feel the need for cabs for the safe and reliable commuting.

Facts about ALOHA:

* Aloha is 'Made in Chandigarh <3 '. Apne Chandigarh ki apni Aloha. A 25-year-old entrepreneur, Siddhant Bansal has curated an ease to Chandigarh by introducing a NO SURGE EVER model.

* CHEAPEST Rides

* NO COMMISSION MODEL: In Aloha you will meet only happy drivers because the drivers earns more when you pay them after using ALOHA RIDER app.

* Siddhant Bansal has worked for more than 2.5 years to ease out the life of people in Chandigarh including the Riders and the Drivers. Now it is time for CHANDIGARH to support his vision. Aloha is cheaper for Riders and more gain for the drivers.

* Special care of Grannies

* A hassle-free, comfortable affordable cab experience
In short, Aloha tends to deliver the smile that people wear out on their faces after Aloha rides!

Let's download the app and become the first one's to gain the access of Aloha and make everyone's life better by saving a lot of money.
Reach Out to your Loved Ones Safely with Aloha
Offering a beautiful ride and actually standing by it is not everybody's cup of tea. But well, Aloha, the startup that sees customer satisfaction prior to business growth and progress sets an example to win the hearts of people by rendering such reliable yet happy rides.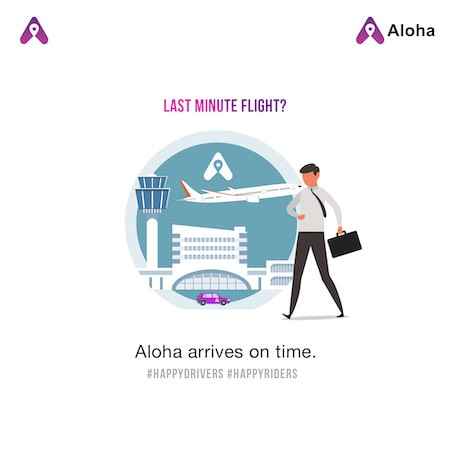 Just SayAloha and Be Happy!
Self-made Tycoon Siddhant Bansal - Founder
Do you know what makes Aloha, a special startup, and cab service provider? Well, the 24-year old self-made tycoon Siddhant Bansal is the man who has tailored this concept and with his aspiring journey, Aloha becomes even more special.
Siddhant Bansal says, 'It doesn't matter how much you earn, in the end of the month all that matters is how much you save. Aloha will allow you to save more money when it comes to short travels'.

Dropping down Uber's luxurious package of 45 lakhs only to fulfill his passion and dream of coming up as an ideal cab service provider, Siddhant challenges the monopoly of other TWO and brings about Aloha.

ShoutLo has interviewed Siddhant almost an year ago, for more about him, you can go through this link.

Well, after all this, we all just look forward to an excellent cab experience! Meanwhile, don't forget to follow Aloha on Facebook!


App Link: Google Play Store, App Store
Facebook Link: AlohaNow
With Aloha, Be a Happy Rider and Enjoy Happy Drives!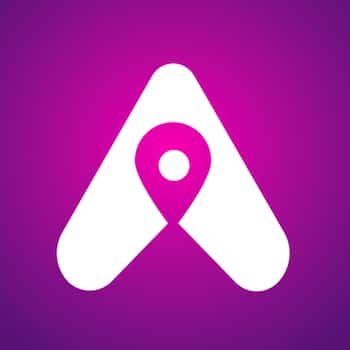 Bestech, Square Mall, Sector 66, Sahibzada Ajit Singh Nagar, Punjab 160062
Best Deals in Chandigarh
---