Smaaash Chandigarh: Where Unlimited Fun meets Ultimate Entertainment!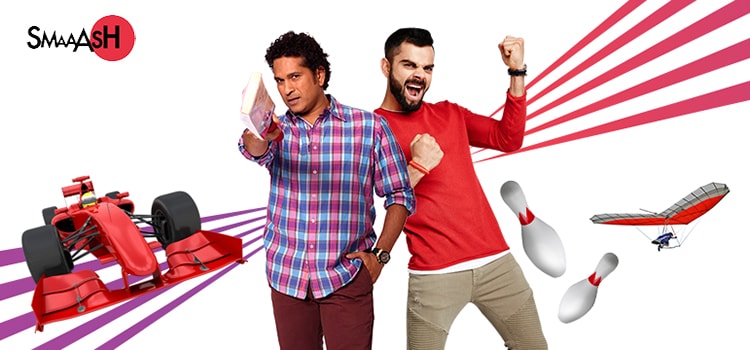 We all somewhere remember the good old days when playing video games like Mario, Contra or Counter Strike used to be a huge deal. Going down the nostalgic trip, we all can recall going to little dingy shops to play a video game. Not all of us could afford to buy them. For all the millennials, this is a fond memory of gaming. Cut to the present day gaming scenes, every child has access to PlayStation or Xbox with games like Call of Duty, Fifa, Cricket, GTA Vice City and many more. These Virtual Gaming Consoles are a whole new level of entertainment that is evolving each day.
Keeping this in mind, One Brand took advantage of the growing Virtual Gaming Scenes in India and devised a plan to set up India's Largest Gaming and Entertainment Center that would be the one-stop-place for fun. Yes.! You Guessed it right! We are talking about Smaaash. Making its way to City Beautiful is India's Ultimate Destination for Fun: Smaaash Chandigarh!

Smaaash Chandigarh: Chandigarh's Ultimate Entertainment Arena is now Open!
Launched in 2012 in India, SMAAASH is one of India's acclaimed gaming and entertainment centers that brings together sports, virtual reality, music, and dining into an interactive and innovative social experience for family, friends, and children. After its spectacular success in Gurgaon, Noida, Mumbai, Hyderabad, Ludhiana, and Bangalore, Smaaash has finally made a rocking entry in Chandigarh. Say what????
Yes! The Older BluO has now been acquired and upgraded with latest Virtual Entertainment Trends and is Now, Smaaash. Earlier BluO offered only bowling, but with Smaaash taking over, we, Chandigarh folks, will get a sense of virtual gaming of top-notch quality that is absolutely jaw-dropping. Located in the heart of city beautiful, Smaaash Chandigarh is spread over a massive area on the 3rd Floor of Elante mall and houses the best forms of entertainment. From VR games to Peppy music to Scintillating Booze to delectable food, one can enjoy everything under one roof. So, Chandigarh Waalon!, It's time to switch your hangouts and gather everyone at City's most awesome entertainment gaming center!
Game on with your Buddies at Smaaash Chandigarh!
Chandigarh's only Virtual Reality Gaming Arena, Smaaash brings for all the gaming junkies in Chandigarh the best it has to offer. From Virtual Reality Gaming to Classic Arcade Games, you can experience holistic entertainment at Smaaash. Get ready to get that adrenaline pumping in the enthralling atmosphere at Smaaash Chandigarh with their super Hi-Tech Gaming and a Chilling Zone for your buddies and you. With an entire dedicated space filled with favourites like Pac Man Smash, Air Hockey, Dance off, E-Claw and more conventional games, like Fooseball and Hoop shot, you would never feel like leaving!
Coming to the Virtual Reality Gaming, Smaaash Chandigarh takes it to the next level with simulation gaming and proprietary gamification technologies. With an amalgamation of amazing graphics and head-mounted displays, the virtual gaming experiences seem absolutely real. With games like Cricket, Unique Twilight Bowling Zone, Motor Racing and Bike Racing Simulators, Finger Coaster and Walk The Plank, you are left with no choice but to Dive into the exciting world of adventure and fun. Feel the rush and thrill with simulation gaming at the 9D Xtreme Interactive Theatre that makes virtual world come alive right in front of your eyes. If you really want to spend a fantastic time with your friends and family, then Smaaash Chandigarh is your Muse!
Revel in the Flavors of Delicious Food and Zesty Drinks!
If you think Smaaash Chandigarh is only a gaming arcade, then you are highly mistaken. Sit back and relax coz Smaaash Chandigarh serves some of the most delicious and delectable delights as you spend your time playing. With the in-house Cafe & Bar, 'Unforked', one can order as much as they like while enjoying their favorite games. Serving a huge and mouth-watering array of drool-worthy dishes, Unforked is a paradise for epicureans. You can enjoy the global cuisines like Greek Greens, Thai Speciality, Italian Classics, Mexican Bites, Indian and Chinese curated specially by the in-house chefs to satiate your hunger.
Coming to the drinks, Unforked offers some zingy concoctions that will push your gaming experience to a high. Their well-stocked bar offers world-class liquor for those who want to get a bit tipsy while having fun with their friends. Their well-trained bartenders work up a mixology of zesty cocktails that ensure that your evening ends on a high note. For those of you who like to stay off alcohol, Unforked offers some really amazing mocktails that one should try. All in all, Smaaash Chandigarh knows how to add more zing to your outing with friends and family and offers everything under one roof. From food to drinks to gaming to music, Smaaash will surely make your experience Smaaashinggg!!

Gear up for Exhilarating Parties & Events at Smaaash Chandigarh!
Planning to host a birthday party? Office Colleagues pestering you for promotion celebrations? Don't Fret! Let Smaaash Chandigarh play the party host. Yes. You heard it right! With such a magnificent setup, Smaaash Chandigarh offers a specialized party lounge for those who want to host a party or a get-together for their office colleagues or friends. Ladies! No need to feel left out. Smaaash Chandigarh can host kitty parties as well and offers amazing service that will leave everyone spellbound. Apart from this, if you want to conduct a team-building exercise, Smaaash Chandigarh offers a number of activities that will surely help you build some camaraderie among your teammates. So, kiss your boring office goodbye and enter the fun-filled world of jaw-dropping and adrenaline-pumping games at Smaaash Chandigarh!
One-stop Entertainment at Super-friendly Prices!
By now, you all must be wondering that such a top-notch gaming experience comes at a super-exorbitant pricing. Wrong! Smaaash Chandigarh offers gaming experiences at extremely pocket-friendly pricing. Yes.! With deals and packages for groups along with families and students, Smaaash Chandigarh makes entertainment affordable for everyone. One can enjoy all the games on Monday in a package deal starting at just INR 1199. The pricing for individual games also are pretty low as INR 388 for a game of bowling. So, Chandigarh Walon! Ditch the old gaming and implore your inner child to come out to experience the magical and immersive world of Smaaash!
Location: Smaaash Chandigarh, Elante Mall, 178-178A, Purv Marg, Industrial Area Phase I, Chandigarh
Call: 08146460548
Follow on: Smaaash Chandigarh
Keep Calm and Game on with Smaaash Chandigarh!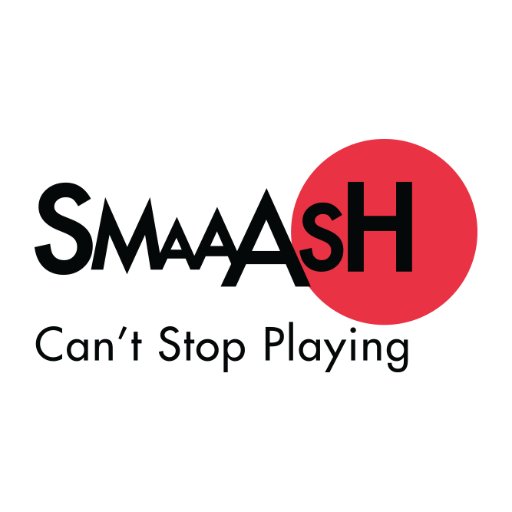 First Floor, Berkeley Square, Industrial Area Phase I, Chandigarh, 160002