Event Details
What's better than a Weekend? A weekend filled with whimsical beats, and Punjabi music. Yes, all you Punjabis out there, here's a treat for you! Its time to enjoy & endure each moment at the happiest festival of Punjab - Chakk De Beats. Chakk De Beats is a Punjabi music festival striving to celebrate Punjabi music. Get a taste of happiest Punjabi music festival in Chandigarh! Tickets Available at the Venue Only.

Schedule
12th October - Sunanda Sharma & Parmish Verma
13th October - Gurdas Maan, Gurnam Bhullar & Jenny Johal
Celebrate the Punjabi Culture & Music
It's time to color yourself crazy with the cultural zeitgeist of the most colorful state of India. Bringing alive the spirit of Punjabi Music & culture is what Chakk De Beats celebrate for! This two-day festival will be utopian land where all things Punjabi come to life. From the music to the decor, food to drinks- the entire vibe of the festival re-imagines Punjabi culture and music.
Get ready to dance at the most happening music festival with the biggest artist lineup, food, drinks, and lot more at the Chakk de Beats - Jashan Punjab da, the happiest Punjabi musical festival at Makkar Farms on 12th & 13th Oct 2019.
Jashan Punjab Da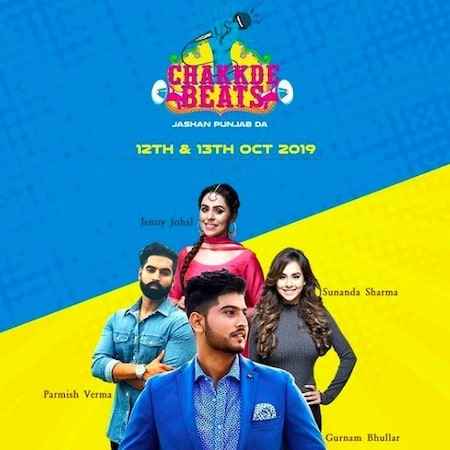 Celebrate Jashan Punjab da and Witness the mega-musical experience with the legendary Punjabi singer Gurdas Maan, Punjabi sensation Sunanda Sharma, famous Punjabi singer Parmish Verma & many more performing live at this crazy Punjabi musical festival. So, make some noise for these amazing artists! It's going to get crazy with their live performances combined with good vibes!
Punjab Di Shaan - Gurdas Maan
Oh, yes! You read that right. To give you a lit weekend, Chakk De Beats brings to you the living legend - Punjab di Shaan - Gurdas Maan live.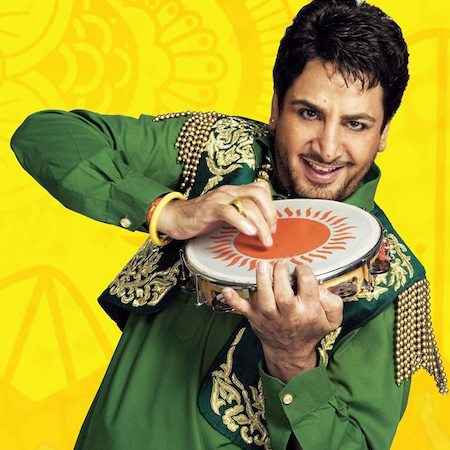 A singer, songwriter, choreographer, and actor, Gurdas Maan's songs reside in hearts of all from 6 to 60 years old. He has gone on to record over 34 albums and has written over 305 songs. In 2009 he won ''Best International Album'' at the UK Asian Music Awards for 'Boot Polishan'. So, what are you waiting for? Let the Bhangra begin
Taur Naal Shada Munda - Parmish Verma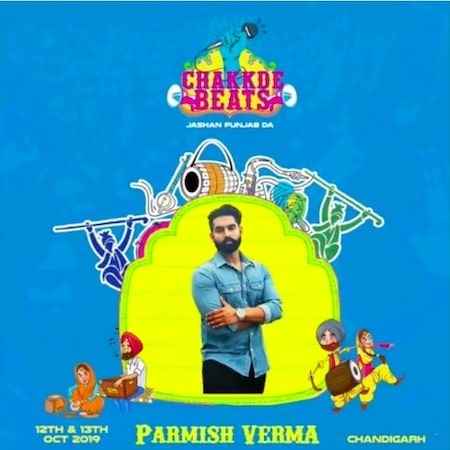 Haan aah bann gi gal, your favorite taur naal shada munda will be performing live and loud at the happiest festival!! So, tension na lo veere, gaal sun, gaana wajjna repeat, so don't miss the beat 'cause sab fade jange ji saare fade jange, fikar na karo veere sab fade jange.
Patake Paun Nu - Sunanda Sharma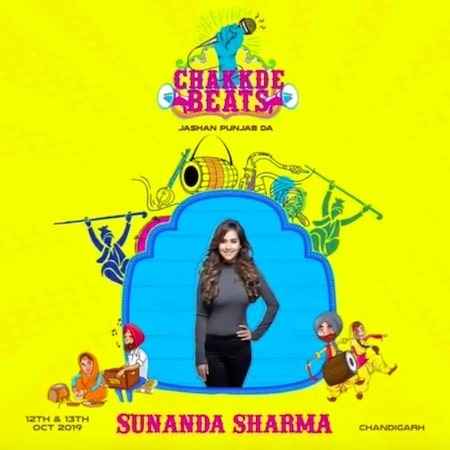 Get ready for a crazy evening with Jiddi mummy nu pasand nhio tu, ve tera gora mooh oh dase tainu, oh taahvi tainu pyaar kardi chann ve. Yes, peeps. She is none other than Sunanda Sharma. And trust me you, je pta lagga ohde dad nu, ve bachda ni tu main dasa tainu, chakk de beats festival mai zaroor aayi mann ve.
Shonki Jatt Shikaran De - Gurnam Bhullar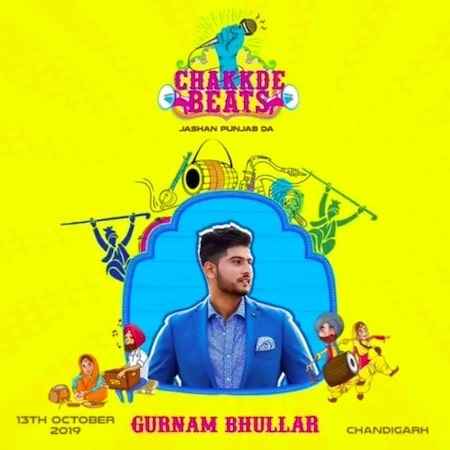 Put your dancing shoes on because we bet you are going to be on your heels most of the time with the diamond star of Punjabi industry - Gurnam Bhullar. With his finest voice and super energetic performance, he is gonna make you groove.
Gold Wargi - Jenny Johal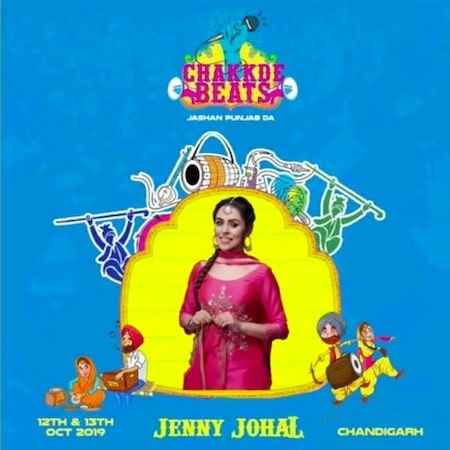 Gear up for the glamorous Punjabi heart-throb Jenny Johal - jo suit Punjabi paake nikkli ghaint jeha pink shrara, ve Chandigarh takk lagg gaye nakke jaam ho gia sara.
Ho Jao Tayaar Full Bhangre Layi
Well, not only that but they have also lined up many more renowned Punjabi singers and artists to get you grooving. Chakk De Beats surely promises to be larger than life experience, and rightly so as the audience will witness breathtaking performances by the best in the industry. So, stay tuned for the artist line up!
Punjabi Swag On Point!
No festival (especially Punjabi festival) is complete without the Food and Drinks. Agree na… and why not, Naach Gaana Hoga toh Paet Puja bhi hona banta hai… So, while enjoying the live performances, drop by amazing food and drink stalls and keep yourself energized with your favorites 'cause party abhi baaki hai.
Happiest Festival of Punjab!
Experience the region's biggest Punjabi music festival. Yes, we are talking about - Chakk de Beats - Jashan Punjab da, one of the happiest and craziest Punjabi music festivals that aim to bring entertainment for all the music lovers out there.
The festival spans over two days, serving as the mecca of Punjabi music. Chakk De Beats brings you the best Punjabi music and your favorite Punjabi heart-throbs from across the world. So, come & enjoy high energy musical performances and an experience like never before in the Punjabi style.
When: 12th & 13th October 2019
Where: Oxford Street, Zirakpur
Jashan layi ho jao tayaar!!! The biggest Punjabi gala is here. Buy your tickets now!
Artist/Performer
Gurdas Maan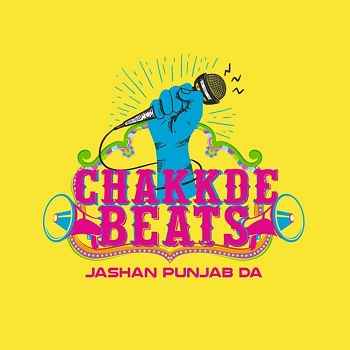 Royale Estate, Adjoining, Ambala Chandigarh Expy, Highway, Zirakpur, Punjab 140603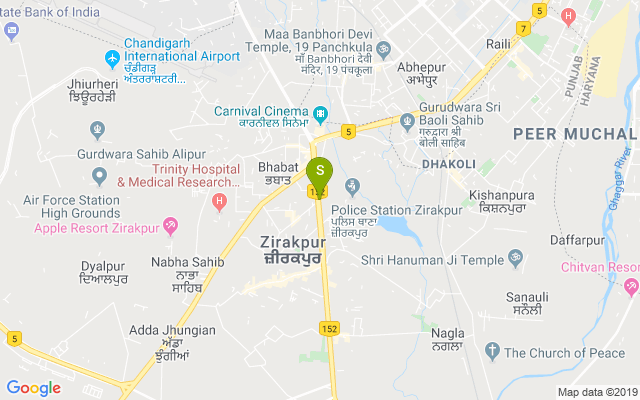 Best Deals in Chandigarh
---
Install App