About the event
2023 is on its way and what can be a better way to welcome it than to party like there's no tomorrow! For a memorable ending to 2022, the party place has to be electrifying and spectacular and what's better than the cream of the crop - The Arista Hotel. Celebrate New Year's Eve in Chandigarh at The BrewMaster Arista Rooftop Party with a live band performance, unlimited food and Beverages and much more.
The hottest and the most vivacious joint in the town is entirely set to rock the last night of the year. There's something for everyone here. Amazing DJ, a melodious performance by Live Band - Faulaadi Indians Band and very palatable meals.
Faulaadi Indians Band At The Brewmaster Arista
Say goodbye to 2022 with a bang! Live in the moment and put all your ears to the breakthrough performance by a live band. Guess who's coming by to set the stage on fire this New Year's Eve at The BrewMaster - Arista. Yes, the best part of this event is the performance by Live Band - Faulaadi Indians. The parts of songs that they place will sweep you off the floor and connect you with the moment. A gush of emotions will flow (stay in control… Wink!). Their soulful music followed a series of games to make sure that your New Year Eve Party is celebrated in the best possible way.

And guess what? They have something in store for everyone, be it, kids or adults. Yes, you read that right! A party place like never before, Hotel Arista doors are wide open for Couples and your Little Ones (finally a place to celebrate while keeping an eye on your toddler…). All young mothers out there… this place is for you and for your bundle of joy. Twist 'N' Twirl to Rock 'N' Roll the stunning night. They have a special kids area with Mickey Mouse to keep your kids entertained. It truly is going to be the best party of town with a live performance, kids area and much more.
And music by resident DJ in the house, to keep the adults entertained. They also have unlimited food, drinks, and special prizes. Get spoilt by the delicious spread and gaze out at the ravishing horizon of the city while your feet tap on the tunes of the live band.
Inclusions:
-Unlimited food & beverages
- Special kids zone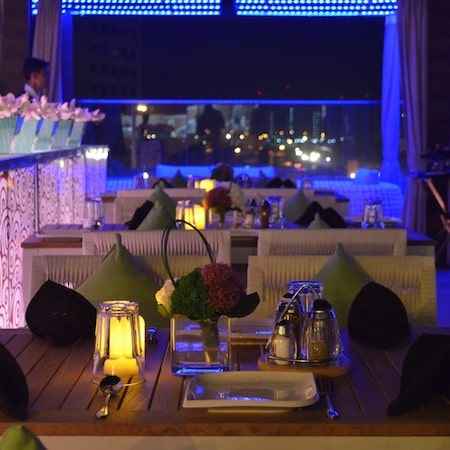 Lots of food, drinks, music, dance, masti, and plenty of activities await you. So, don't wait and watch the clock strike midnight at The BrewMaster Arista.

Venue: Arista Hotel, Mohali
Date: December 31, 2022
Timings: 8:00 PM onwards
Grab your passes now!!