Event Details
Wouldn't it be amazing if you could score beautiful pieces of junk jewelry, ethnic wear, decor pieces, craftworks, dreamy things and more while munching on your favorite food? Yes, we just read your mind, didn't we? So, for all those who love food, shopping and music, SPREAD THE NEWS! An event of food, shopping, and music mix together to create La Feria Popup Village.
LaFeria Popup Village, 6th Diwali Edit
La Feria is back with LaFeria Popup Village, 6th Diwali Edit, bringing together the quirkiest of brands. La Feria will be a complete fair with music, food, shopping, kids zone, pets zone, and a killer concert to end the weekend with. Besides shopping, cooking, pottery and photography workshops for all age groups!
Have Fun With Your Pet
Everyone loves an event or festival, but they are even more fun when you can bring your pet along! Yep, you read it right. La Feria Popup Village is a pet-friendly event, where you can bring your pooch along. The event will be a hangout for the complete family. So if shopping, food, or fun activities aren't enough to draw you in, the sweet faces of these pets at this wonderful event will be.
Shop.Eat.Play.Repeat.
La Feria, a flea market aimed to encourage startups throughout the country lays out its mélange of exhibitors for the sixth time in Chandigarh. This flea market doesn't just attract shoppers, also has tons of food options and Indie music. Yes, Chandigarh peeps! This interesting concept would be showcasing its unique palate for clothes, accessories, home décor, food, sports activities, and music gigs.
So whether you are absorbing the sights and sounds, tastes and smells or feeling the vibes and exploring your inner self, indulge your senses, it's all available here in this flea market.
This flea market aims to work on rejuvenating age-old Indian fabrics and designs with a twist, such as Kosh, Aura Designs, Raas Couture, Ghanchakkar, Zubiya, Urban Subarban. LaFeria lays a special emphasis on brands that promote sustainable fashion, for e.g. Boheco, a Mumbai based brand that makes clothes out of Hemp. (yes you read that right).
There's Something For Everyone
At La Feria, you can track down objects to amaze and delight. From the beautiful ethnic wear and home decor pieces for sale to the most random goods, At LaFeria there's something for everyone. Get your dose of accessories from Bay Leaf Accessories, Assortia or cool night wears from Night Angels and Ekaa. Men can get their picks from celeb brands such as The Tie Hub and B Label. For kids, you can head to Nee and Oink all the way from Kolkata and for Interiors come meet our happy home décor exhibitors such as Interior Inc and Vibrant Wares.
Some of the exhibitors that'll be part of this colossal potpourri are Gypsy J, Pitara, Fizza Design Studio, Denim n Affair, Rustic Tilla and many more.

There's more to look out for when it comes for food for the soul, there are new launches such as Wittles and Live Fresh Creamery and our regular ones such as Mrs. Wongs, Boston Fries, Dancing Potatoes and many more. To tantalize the patrons further there are going to be indie music gigs each evening.
A Little About La Feria
La Feria has been conceptualized by Aakriti Ahuja and Aparshakti Khurrana. Aparshakti is busy living the B-Town life and Aakriti is currently pursuing her MBA from Indian School of Business.
La Feria Powered By Forest Hill Resorts
With stunning views and peaceful surroundings, Forest Hill Resort is a unique concept in sports, leisure & recreation conceived on the unprecedented scale of magnificence. It is the perfect blend of hundreds of acres of verdant beauty and finesse that offers endless adventure activities and great family outdoors.
So come and shop from over 100+ pop-ups, curated from all over India at the 6th edition of La Feria Pop Up Village powered by Forest Hill Resorts!
LaFeria Popup Village Diwali Edit
When: 6th - 7th October 2018; 12:00 noon onwards
Where: Chandigarh Club, Sector 1, Chandigarh
Have a good wander around – you'll be amazed at what you can find.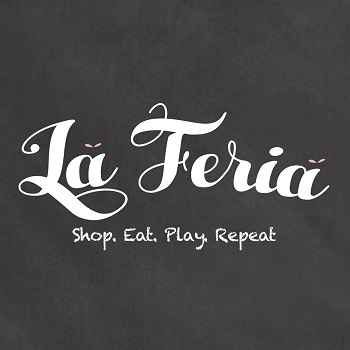 Sector 1, Chandigarh, 160001
Best Deals in Chandigarh
---