About the event
Well, it is the time to gear up for the yearly Lohri celebrations. The season to worship and celebrate the warmth of the bonfire. So dance your heart out, eat like never before and rejoice to fullest at the best rooftop lounge of the Tricity - Over & Above!
Celebrations Are Popping Up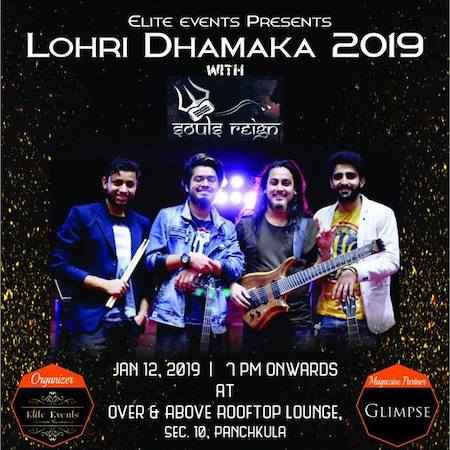 Welcome 2019 in style by celebrating the first festival of the new year "Lohri" with great style, panache, entertainment & indulgence. The festival calls for family get-togethers and lavish dinners with music and dance. So, all the Punjabi gabrus and Mutiyaars out there, get ready for Lohri Bonfire, Unlimited Snacks, Food & Alcohol with the famous Souls Reign Band who will leave you tapping your feet! There will be lots of prizes, Lucky Draws & Return Gifts for all.
Inclusions:
- Unlimited Snacks
- Food & Drinks
- Lucky Draws
- Return Gifts
Come down with your loved ones and make beautiful memories!