Event Details
We all would agree to the quote - Laughter is the best medicine. So how about spending your Friday evening laughing away? 26 Boulevard invites you to an evening of unprecedented comedy with Gaurav Kapoor, who never fails to amuse with his sense of humor. He would tickle your funny bone and have you in splits.

A Stand-Up Comedy Solo - Sab Scam Hai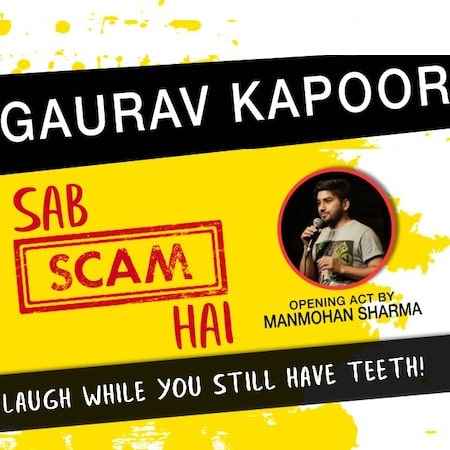 Sab Scam Hai is a stand-up comedy by Gaurav Kapoor, where he where he tries to find a scam in all the happy and nostalgic things in life. It is a 1-hour show with a mix of several stories and observations. In this show, he talks nonsense with just one sensible joke. He talks about festivals, the '90s, food, hygiene and yes, also about testicles. And, that one sensible joke is about testicles.
Opening Act By Manmohan Sharma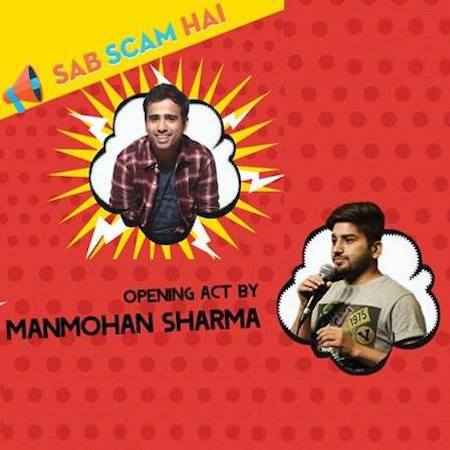 Are you ready for the most enthralling Friday ever? Catch Manmohan Sharma doing the opening act. Manmohan is an upcoming stand-up comedian, who has performed at various open mics. We promise you will witness some amazing humor.
A Great Night Of Comedy With Gaurav Kapoor
Gaurav Kapoor surely sounds like a celebrity name but sadly he doesn't look like one. He is a short boy from Delhi, who is actually a fully grown man trapped inside a little boy's body (his words, not ours). Apart from a corporate day job, where he spends most of his time collecting material for his show, the only thing he has going for him is that he is funny. So funny in fact that he has won almost every open-mic he has ever participated in, including the Big Mic, Canvas Laugh Club, Chalta Hai, and Buzz Off.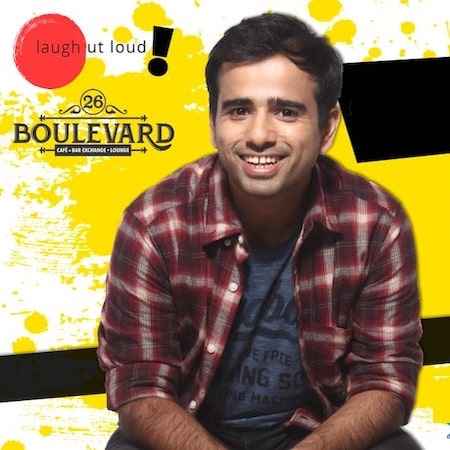 Gaurav is hilarious mainly because his jokes are relatable AF and he thinks of stuff that a normal mind cannot probably dare to make fun of. His specials are mostly about things he has observed during the day, as well as his school, college, office, and of course, his general life. And his favorite topics to talk about on stage are Jaat culture, people who buy Royal Enfields and poverty (mostly his own), a variety that makes the audiences laugh out loud!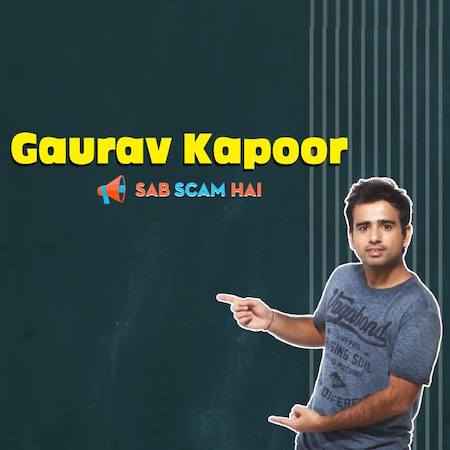 So, get ready!! Gaurav is coming to make Chandigarhians fall off their chairs. Catch him red-handed amidst comic craziness 'cause his wit and candid humor are so on point that every anecdote will make you say, ekdum sahi bol raha hai, yaar! But his sole purpose to make you LOL! So, if your face isn't hurting from laughing a minute into any of his jokes then you have issues.
Date: 1st March 2019, Friday
Venue: 26 Boulevard, Chandigarh
Time: 7:30 PM onwards
Book your tickets to a night of fun, drinks, food and comedy!

Artist/Performer
Gaurav Kapoor
SCO 21, Madhya Marg, Sector 26, Chandigarh, 160019
Best Deals in Chandigarh
---