Buffet Deals
Lunch
Lunch Buffet With Soft Drink
Actual Price
Rs.726
Discounted Price
Rs.475
Dinner
Dinner Buffet With Soft Drink
Actual Price
Rs.726
Discounted Price
Rs.499
Additional Cashback Promo Codes:
20% Cashback up to Rs.60 on min billing of Rs.300
SHOUTBACK20
Rs.100 Cashback for New User on min billing of Rs.200
SHOUTBACK25
20% Cashback up to Rs.80 on min billing of Rs.500 only on SPA deals
SHOUTSPA20
About Bazm - Hotel Shivalik View
An array of culinary delights and sumptuous buffet makes Bazm, an in-house, multi-cuisine restaurant of Hotel Shivalik View an ideal venue for the luncheon meeting or a relaxed dinner amidst the pool-side view. Simple yet elegant interiors, with beautiful wooden tables and chairs, make this place as a luxury diner. The restaurant serves Indian choices and other cuisines. For an exotic ambiance in hurry, a lavish buffet is spread out during lunch and dinner. A well stocked Bar compliments the spirits.
Map and Directions
Opp. Sampark, 17E, Chandigarh, 160017
Sector-17,Chandigarh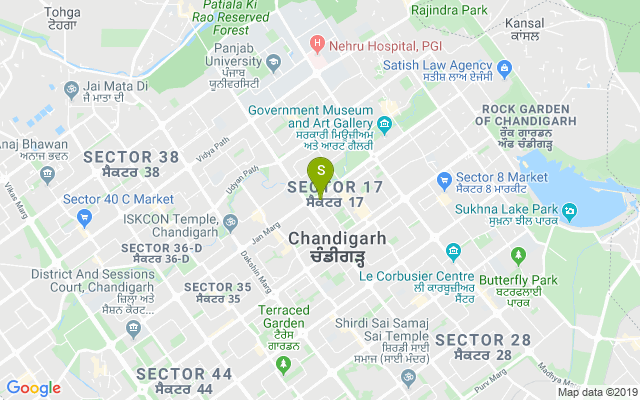 Reviews & Ratings
Bazm - Hotel Shivalik View is Rated
5
Star based on
15
Reviews
Select Your Rating Below
Recent Reviews By Users
SARITA SAINI
Rated 5 Stars on 25th Feb 2020
SAJAL SARABHAI
Rated 5 Stars on 22nd Feb 2020
BHUPINDER SINGH SINGH
Rated 5 Stars on 21st Feb 2020
DUSHYANT OHRI
Rated 5 Stars on 06th Feb 2020
INDER JEET SINGH
Rated 5 Stars on 22nd Dec 2019
MANJEET SINGH BABER
Rated 5 Stars on 06th Dec 2019
MANISHA GUPTA
Rated 5 Stars on 03rd Dec 2019
JAGDEEP GHAI
Rated 5 Stars on 22nd Nov 2019
SHAGUN KASHYAP
Rated 5 Stars on 18th Nov 2019
ABHILASHA SIDANA
Rated 5 Stars on 15th Nov 2019
KARTIKEY THAKUR
Rated 5 Stars on 15th Nov 2019
RITIKA SHARMA
Rated 5 Stars on 15th Nov 2019
HANI JINDAL
Rated 5 Stars on 15th Nov 2019
SANJAY MALHOTRA
Rated 5 Stars on 04th Nov 2019
Review
Delicious food.. great hospitality
SAMEER SHARMA
Rated 5 Stars on 29th Oct 2019
Best Deals in Chandigarh