Spa Deals
Offer 1
Full Body Massage With Steam & Shower
Actual Price
Rs.2000
Discounted Price
Rs.1299
Offer 2
Full Body Massage With Steam & Shower
Actual Price
Rs.3200
Discounted Price
Rs.1499
Offer 3
Full Body Massage & Full Body Scrub With Steam & Shower
Actual Price
Rs.2750
Discounted Price
Rs.1899
Additional Cashback Promo Codes:
20% Cashback up to Rs.60 on min billing of Rs.300
SHOUTBACK20
Rs.100 Cashback for New User on min billing of Rs.200
SHOUTBACK25
20% Cashback up to Rs.80 on min billing of Rs.500 only on SPA deals
SHOUTSPA20
About Cosmopolitan Wellness Spa
Cosmopolitan Wellness Spa is a venture of Cosmopolitan Hydrotherapy and Wellness Systems to harmonize the body mind and soul of an individual, under one roof. With its slogan - BODY, MIND, SOUL – IN HARMONY, it is a 21st-century approach to wellness. It is an entirely modern approach to healing, rooted in ancient wisdom with science as well as the art of water therapy – working in unison, to allow you to take charge of your own physical, mental and emotional well being. The Cosmopolitan Wellness Spa philosophy encompasses all aspects of your life – Asian and Western Spa Therapies, Exercise, Diet, Yoga, Meditation and Counselling.
Cosmopolitan Wellness Spa is the largest in North India with spacious rooms that contain all the modalities like Steam, Sauna, Shower and Ultra Modern Jacuzzis in every individual room. The ultra-modern Jacuzzis are ergonomically designed for the comfort of your body, with power pro-jets that delivers a perfect mixture of water and air on the deep tissues of your body to relax and revitalize your mind and body. So, book a spa experience now!
Map and Directions
Mansa Devi Complex, Near, Railway Under Bridge, Mansa Devi Complex, Bhainsa Tibba, MDC Sector 4, Panchkula, Haryana 134109
Sector 4 MDC,Panchkula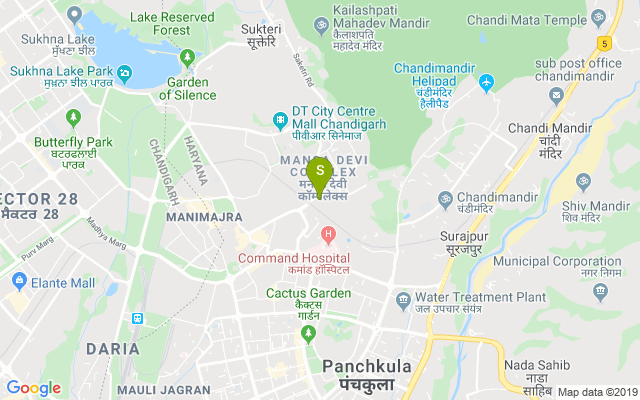 Reviews & Ratings
Cosmopolitan Wellness Spa is Rated
5
Star based on
2
Reviews
Select Your Rating Below
Recent Reviews By Users
KARTIKEY THAKUR
Rated 5 Stars on 15th Nov 2019
RITIKA SHARMA
Rated 5 Stars on 15th Nov 2019