Chandigarh, Kickstart Your Day With Organic Breakfast at Aja Fresh, Grilled & Healthy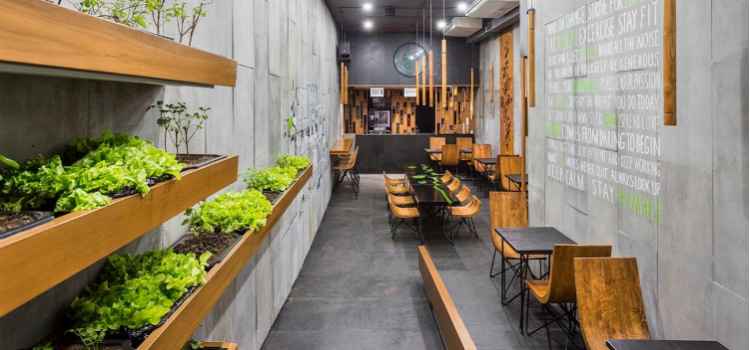 Time and again, nutritionists and dietitians have reminded all of us that the Most Important Meal of the day is Breakfast. As rightly said, breakfast is the meal that preps you for the entire day, one must not undermine the importance of a healthy breakfast. Having a healthy and hearty breakfast gives you the energy to go on all through the day. Thus, we must not skip breakfast. However, we Punjabi's have grown up eating Parathas, White Bread, Poori Cholle, Bhature and unhealthy dishes as breakfast. Such food though fills our bellies but is extremely unhealthy. In the long run, eating such food items in the morning might lead to health issues like obesity, hypertension and many such disorders affecting our well-being.
To avoid this, one can always opt for healthier options that are not just easier to make but also quite delicious. But not all of us have the time in the morning to make them. To overcome this problem, Chandigarh's Premium Organic Restaurant is all geared up and is ready to serve the people of Chandigarh with Healthy and Organic Breakfast. Yes! Chandigarh Peeps! You Can now give your day the much-needed kickstart With Organic Breakfast at Aja Fresh, Grilled & Healthy!

Say Hello to Organic Breakfast at Aja Fresh, Grilled & Healthy, Chandigarh!
Known for making people of Chandigarh Ditch Junk, Aja Fresh, Grilled & Healthy has always been the one to break the food stereotypes and make us foodies taste a whole new array of healthy food. This time, once again, they are all geared up to revamp our Early Morning Breakfast Scenes and give it a healthy yet tasty twist. Yes! You heard us. Aja Fresh, Grilled and Healthy is giving the Chandigarh walas breakfast goals with their Organic and Healthy Breakfast Spread. Now, you can ditch the regular charade of Pooris, Parathas, Masala Omelettes and Fried Stuff and gorge on yummilicious mouth-watering breakfast options by Aja Fresh, Grilled & Healthy.
Chandigarh's First Organic & Healthy Breakfast Restaurant!
Aja has something for everyone. Be it a Vegetarian, Non-Vegetarian, Eggetarian or Vegan, You can always find something healthy and fresh for yourself from their huge array of breakfast spread. Their USP is in their Homemade breads that are baked with Organic Whole Wheat Flour which is much more healthier than the normal bread that you eat at home. They are Gluten-free and made in a hygienic facility to retain their nutrition. With a wide variety of options available, from local to international dishes, one can be assured that all ingredients used would be organic and fresh.
Their eggetarian dishes use Organic Free Range Eggs only that are much more nutritious than the regular eggs and provide you with more energy. They bring forth healthier options which will not just fill your stomach but also satiate the healthy foodie in you. From their Burgers to Sandwiches to Pizzas to Pastas, everything is made from scratch and is extremely healthy. So, you need not worry about your breakfast anymore!

Gorge on Lip-smacking Breakfast Picks by Aja Fresh, Grilled & Healthy!
Bring the most important meal of the day, Aja Fresh, Grilled & Healthy has something for everyone. Understanding that every person has a different choice, their breakfast menu is really versatile and offers a huge variety of nutritious options including some mouth-watering international dishes. Some of the special dishes that can become the sunshine of your day :
Blueberry & Super Seed Porridge with Almond Milk
Spicy Turkish Eggs
Scottish Salmon Scrambled Egg
Spicy Turkish Eggs with Rocket Leaves & Feta
Organic Couscous Upma
Vegan Breakfast with Homemade Veggie Sausages
Homemade Soda
Vegetable Lentil Stew
Not just this, all their marinades and sauces are homemade. From pastas to breads to burgers, every dish is made without the use of any artificial flavours or preservatives. All ingredients used are procured organically and directly from the farmers. Thus, their breakfast options are far more healthier than any other place in town. In Fact, Aja is one of the restaurants where Homemade breads that are baked with organic whole wheat flour are used. Now, that is why they have been able to carve a niche for themselves in Chandigarh!
Wait! Did You try Aja's Healthy Beverages With Breakfast? We Bet You'll Be Drooling!
Can any breakfast be complete without a shake or smoothie or any beverage? No, right? Aja Fresh, Grilled & Healthy takes special care in curating the beverages for breakfast. From their Shakes to Coffees to Healthy Smoothies to Detox Juices, all are made with fresh and natural ingredients without any preservatives. They use Soy Milk along with Homemade Yoghurt for their shakes and smoothies which increases the health quotient in them.
One can pick from soul-stirring options like:
Vietnamese Iced Coffee
Basil Fresca
The Blockbuster
The Nutty Professor
California Almond & Date
Berry Berry Lassi
Grab a Healthy Breakfast Within a Budget At Aja Fresh, Grilled & Healthy!
By now, you must be wondering, how much a breakfast meal at Aja would cost you. But, Trust Us! Now, you can munch on these healthy and organic food dishes at really competitive pricing. Aja's Motto has always been on serving the people of Chandigarh with good and nutritious food at Pocket-friendly prices. So, Ditch the junk and oily breakfast and grab something healthy from Aja Fresh, Grilled & Healthy!

Organic & Healthy Food + Thirst Quenching Beverages + Morning kiss of good health = Aja's Breakfast Goals!
Healthy Breakfast Awaits: Aja Fresh, Grilled & Healthy, SCO 4, Sector 11 D, Chandigarh
Call: 9888814554
Timings: 8 am Onwards
Follow on: Aja Fresh, Grilled & Healthy
Robert A. Heinlein once said, "One should not attend even the end of the world without a good breakfast." So eat some breakfast and then change the world!!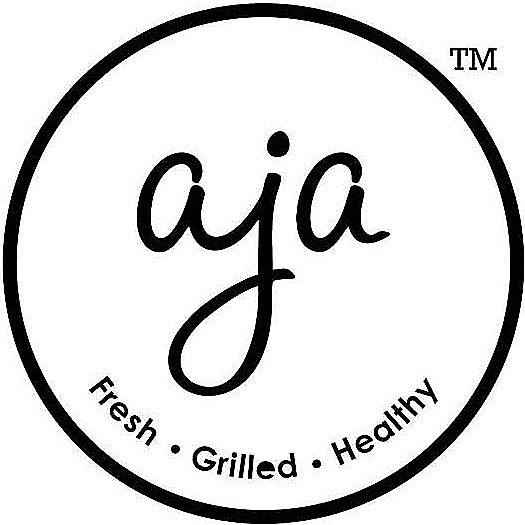 130, S.c.o 129, 131, Madhya Marg, Sector 9C, Chandigarh, 160009