Event Details
Many enterprising individuals who dream of beginning their own business lack the resources to do so. As a result, their ideas, expertise, and abilities remain untapped – and the country loses out on wealth creation, economic growth, and employment. Thus, to help boost entrepreneurship and economic development, Chandigarh Angels Network (CAN) ensures that people who have the potential to innovate and start their own business are encouraged – with proactive support at each level.
Last year CAN host their first signature event - CANNABLE, where they invited all stakeholders of the Startup ecosystem and Entrepreneurs and promoted quality entrepreneurial knowledge. The primary focus of CANNABLE was on Startup Funding, Entrepreneurship, and Startups in Tricity. And you would be surprised to know that the event was a huge success and CANNABLE became one of the most awaited start-up events of Tricity.

CANNABLE 2.0 Is Happening
This year also, CAN is back with the 2nd edition of CANNABLE, with the focus on the needs of the fledgling entrepreneurs, and various other stakeholders of the startup ecosystem. Here, you can meet experts from all areas of entrepreneurship and like-minded people, founders, visionaries and lateral thinkers! The aim is to bring seasoned entrepreneurs who turned angel investors, rising startups and aspiring entrepreneurs of the Triticity on a common platform under one roof.
At CANNABLE 2.0, you will discover absolutely everything you need to start, grow or improve from some of the cutting edge Indian and Global knowledgeable business minds and entrepreneurs.
What's In There For Me?
The event will feature thought-provoking sessions by 40 angel investors and seasoned entrepreneurs, panel discussions with the successful entrepreneurs of the region, live startup pitches, sessions on the blockchain, and exclusive networking opportunities.

Live Pitch Sessions: CANNABLE 2.0 will have 3 live pitch sessions that will give entrepreneurs a chance to pitch their product or business in front of angel investors.
Panel Discussion on Fundraising: This part will cover all aspects and doubts related to fundraising.
Tech Talk on Blockchain: Blockchain is currently growing astronomically and hence a special focus on it.
Agenda Of The Event

Registration & Mentor Clinic – 9:00 AM – 10:00 AM

Fundraising Panel – 10:15 AM – 10:45 AM

Startup Pitch #1 – 10.50 AM – 11:10 AM

Celebrating Startup Failures – 11:15 – 11:45 AM

Startup Pitch #2 – 11:50 AM – 12:10 PM

Surprise Session – 12:15 PM – 12:45 PM

Startup Pitch #3 – 01:25 PM – 01:45 PM

Sustainability / Social Startups – 12:50 PM – 01:20 PM

Closing Keynote – 01:45 PM – 02:00 PM

Networking Over Lunch – 2:00 PM – 03:00 PM
About Chandigarh Angels Network
Chandigarh Angels Network is a community of successful entrepreneurs turned angel investors in India committed to investing in promising businesses and help them scale heights with our expertise. They mainly focus on facilitating angel investments into seed & growth stage ventures and while doing so they help many startups validate their business plans. With the wave of startup ecosystem picking up rapidly across the globe, being an angel investment network in India, they are doing their bit by providing growth capital, bespoke mentoring and handholding to the Startups wherever and whenever required.

So what are you all waiting for? Register today and attend sessions, be part of workshops, engage in roundtable sessions, join panels, set up 1-on-1 meetings, pitch, party and of course don't ever stop networking. At the end of the day, we promise you will want more!
When: Saturday, 13th October 2018,
What Time: 9:00 am to 3:00 pm
Where: NITTTR, Sector 26, Chandigarh
Register Now: CANNABLE 2.0

If you want to meet the right people, CANNABLE 2.0 is an obvious choice.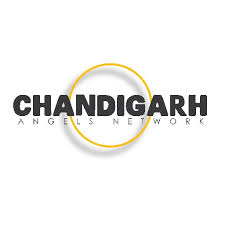 nitttr chandigarh sector 26
Best Deals in Chandigarh
---