Event Details
Bid adieu to 2019 and usher in 2020 with fresh hopes, reverberating music, and unlimited food. Yes, all you people out there looking for New Year's party in Chandigarh, attend a new year bash that has everything - from Live DJ and Bhangra to Fireworks and delicious food. Wondering where? It's none other than your favorite mini Rajasthan Village- Chokhi Dhani.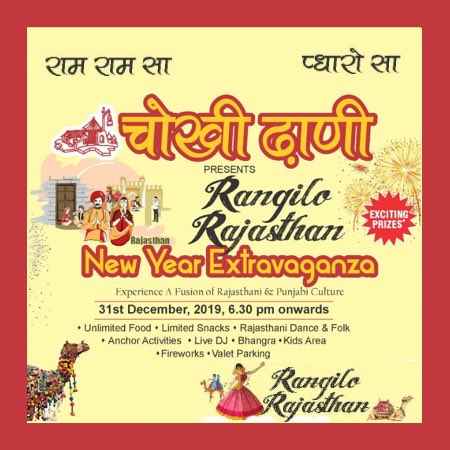 Celebrate New Year's Eve Like Never Before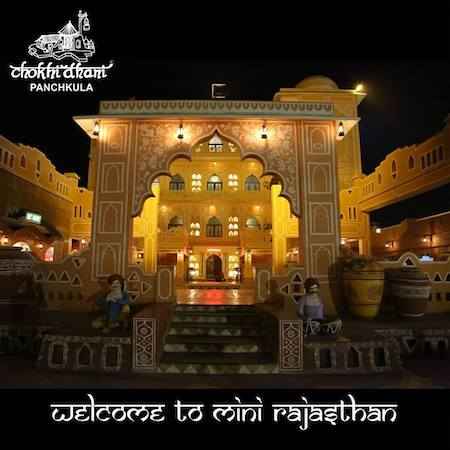 Chokhi Dhani needs no introduction! Every year they host the biggest new year celebration in Chandigarh for families and kids. New Year party at Chokhi Dhani is all about royal hospitality, bonfire, appetizing food, cultural shows and folk music mixed with DJ tracks to make you dance all night long. It is a perfect mix of contemporary and conventional celebration.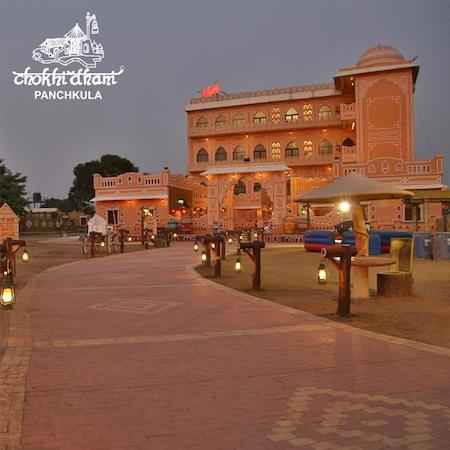 Being one of the best new year events in Chandigarh, you get open space to dance at grooving music by live DJ, limited snacks, unlimited food and much more. And you know the best part? The event is not only for adults but also for kids, which makes it a perfect place in Chandigarh for a new year party. There are magic shows, puppet shows, folk dance performances, rides, and toddler play area as well. Now doesn't that sound fun?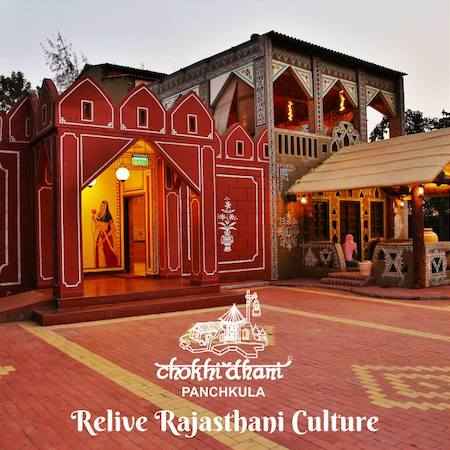 Explore The World Of Chokhi Dhani
The ethnic village offers myriad entertainment options- folk music, folk dances, camel rides, bullock-cart rides, puppet shows, magic shows, astrologer, bird fortune teller, traditional fire acts, acrobatics on a bamboo, snake charmers, bhool bhulaiya, games and much more.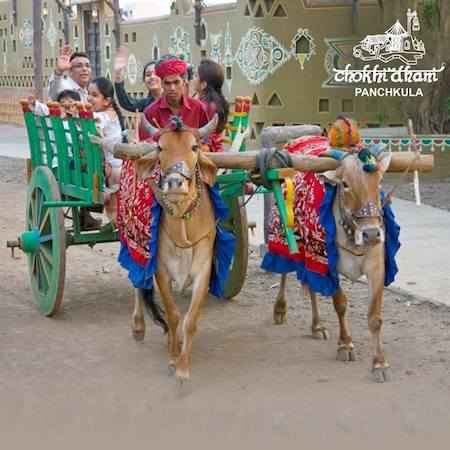 Experience the raving excitement and adventure of The Camel Ride, Tonga Ride, and Bullock-Cart Ride. Take a round of the entire Chokhi Dhani village in style, and savor the sights and sounds at a leisurely pace.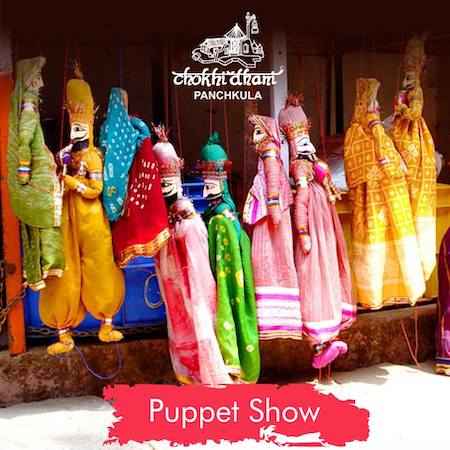 Enjoy the colorful Puppet Show that transports you into the world of valiant Kings, beautiful princesses and all-powerful magicians.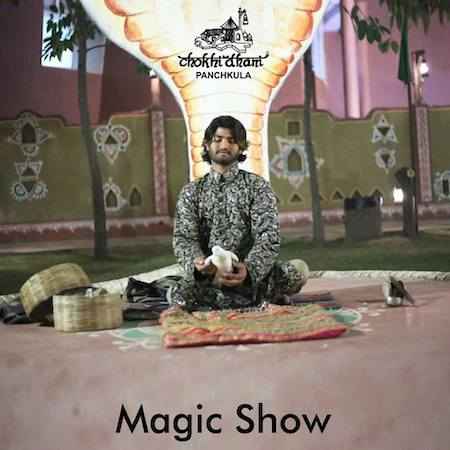 We are pretty sure, you will be glued to your seat while the Magician performs his entrancing show with some sleight of hand tricks, hypnotism, and nature-defying illusions and puzzle your mind.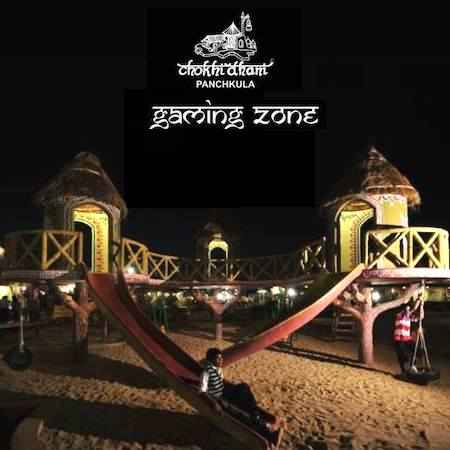 Chokhi Dhani is not just a favorite among adults but also among the kids. They have a dedicated Toddler play area, fun games, slides, and other junior activities, to keep your little ones and young kids entertained and happy.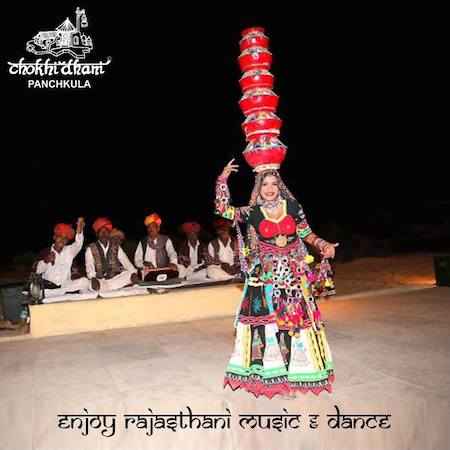 New Year wouldn't be complete without some music and dance moves. Right? So, they bring you traditional Rajasthani folk music and dances performances that are an absolute joy to watch.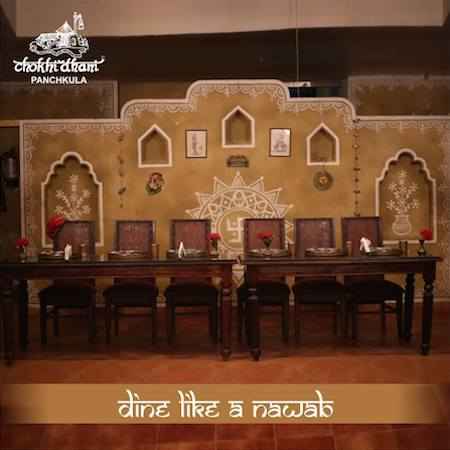 Warm-up and lift your spirits in the light of fireworks. Yes, to keep your moods lit on New Year's Eve night, Chokhi Dhani is organizing special Fireworks.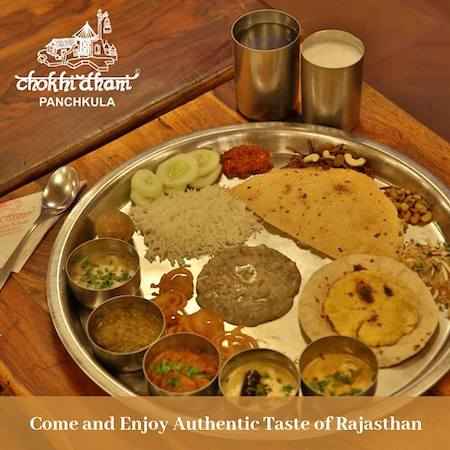 Indulge in typical Rajasthani delicacies, served in the tradition of Manuhaar. The Royal Rajasthani thali includes an array of savories and is cooked in fresh desi ghee. Be it dal baati and churma or missi roti, you will end up licking your fingers.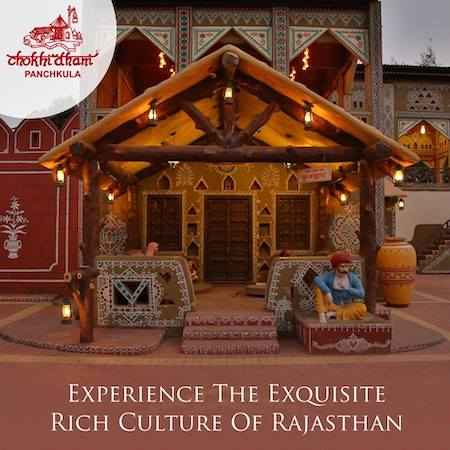 Chokhi Dhani gives you the best of both worlds - a peek into the ethnic, cultural past with the luxuries of the modern world. Everything here, from the architecture to decor to culture to food and hospitality gives you the feel of being in a traditional village.
*Please note the New Year Package includes Fireworks, Live DJ, Bhangra, Anchor Activities, Limited Snacks, Unlimited food, Rajasthani cultural shows like folk dance, folk music, puppet show and many more.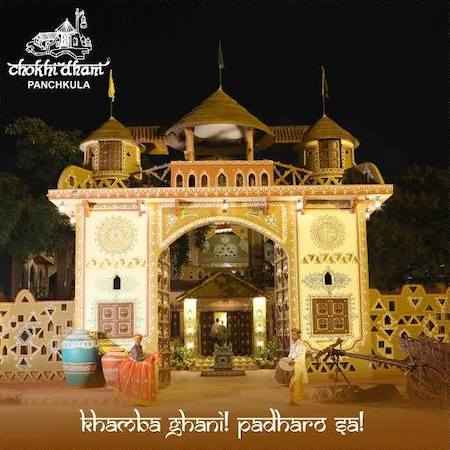 Venue- Chokhi Dhani, Amravati Enclave, Pinjore-Kalka-Shimla Highway, Panchkula
Date- 31st December 2019
Time- 6:30 PM Onwards
Early Bird Discount: And guess what? There is an early-bird discount!! So, book your tickets today!
So, what are you all waiting for? Witness the colorful and vibrant Rajasthani culture this New Year's Eve only at Chokhi Dhani.
Artist/Performer
No Artist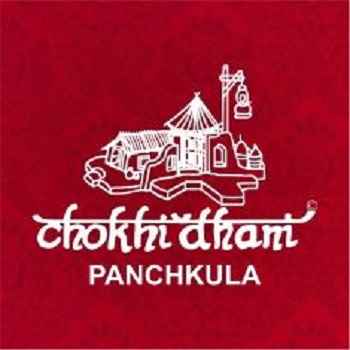 Amravati Enclave, Pinjore Kalka Urban Complex, Shimla-Kalka Highway NH22, Panchkula, Haryana 133302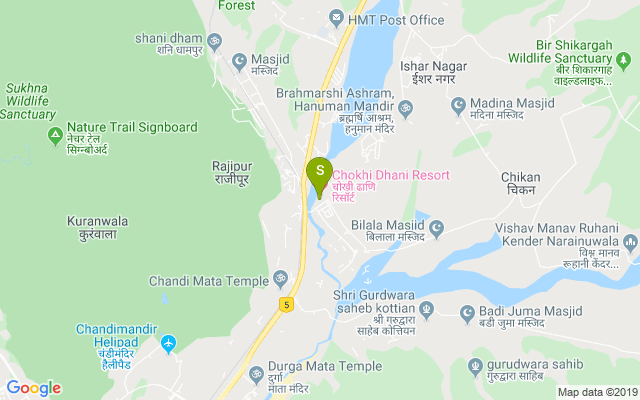 Best Deals in Chandigarh
---
Install App