About the event
Say Goodbye to all the hustles and bustles of 2022 & Let's begin the countdown to an epic 2023!!! The dazzling celebration features sensational musical performances by popular artist - Sunanda Sharma at the JW Marriott!!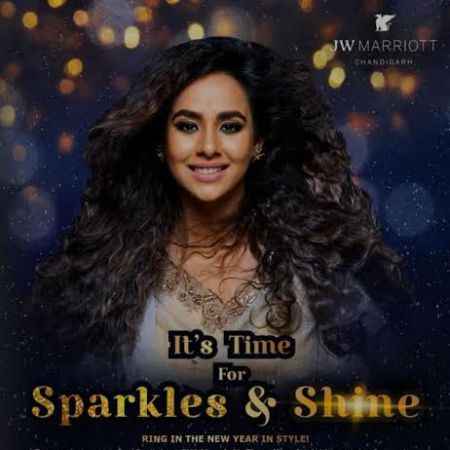 Sunanda Sharma Performing Live At JW Marriott
Get ready to Dance, Dazzle and Party it up – the JW style! Welcome 2023 with an electric performance by the OG 'PATAKE' girl Sunanda Sharma - performing LIVE at the most lit party of the year ONLY at JWMarriott Chandigarh.

Stir things up with foot-stomping musical performances by Sunanda Sharma as she brings in the New Year with you at the JW Marriott. Revel in the celebratory fervour as you end the year with a bang in the electrifying atmosphere and festive spirit at JW Marriott, Chandigarh.
Ring in the New Year swaying to enthralling live entertainment by DJs as you carouse through the night indulging in unadulterated fun and fine tipples, partying it up in celebratory style!!
So, prepare yourself for the most memorable night as we bid adieu to 2022 and toast to an incredible new year 2023!

Terms & Conditions
~All tickets are prepaid and non-refundable
~Kids below 12 years are allowed with their Parents only
~Food and Beverages will be served at the designated venue only
~All tickets are non-cancellable and non-refundable
~100% advance is required and no partial payments are allowed
~Prior reservation is mandatory with order id.
Go ahead, Party in style!!