Event Details
With Valentine's Day approaching, would you want to surprise your partner with a romantic dinner date or beautiful red roses in a box? If that sounds like a great way to express your love on the most romantic day of the year, enter this Valentines Day contest and keep your fingers crossed for a big win.
This is your chance to win a free dinner date for the couple at one of the best restaurants in Chandigarh - Lah di Dah or a beautiful box of fresh roses by Guldasta! All you have to do is answer four simple questions, like and follow Shoutlo and pray for your win!!
How To Participate?
- Click here to answer the questions and enter the contest
- Like and Follow Shoutlo Facebook page, Shoutlo Instagram page, and Guldasta Instagram page.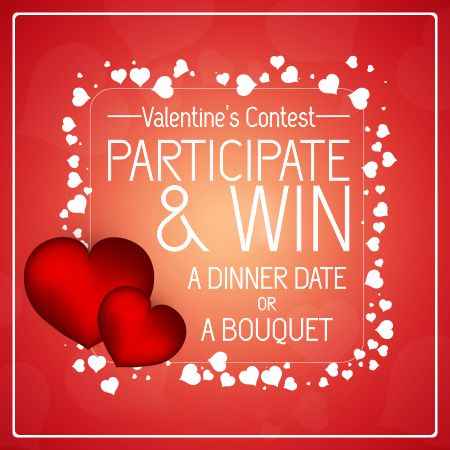 Disclaimer:
- Only entries submitted by 13th February 2019, 3:00 pm will be used to enter the contest.
- Two winners will be selected at random on the submission of correct answers to the questions from all eligible entries received.
- In the case of two or multiple entries or the same answers, the first entry would be valid and eligible.
- Participants must provide valid and accurate contact information. All blanks must be filled in accurately or entry may be considered ineligible.
- If a winner cannot be contacted or is disqualified for any reason, Shoutlo reserves the right to determine an alternate winner, in its sole discretion.
- The winners will be announced by 13th Feb 2019 at the latest on the Facebook page of Shoutlo.
- Shoutlo's decision will be final and Non-challengeable.
What's The Win?
An Unforgettable Date Night: They say all you need is love! Well, not really. You also need a once-in-a-while indulgence with the one you truly love. That's exactly why this Valentine's day, we are giving you a chance to win a romantic dinner date at one of the Chandigarh's best restaurant - Lah di dah.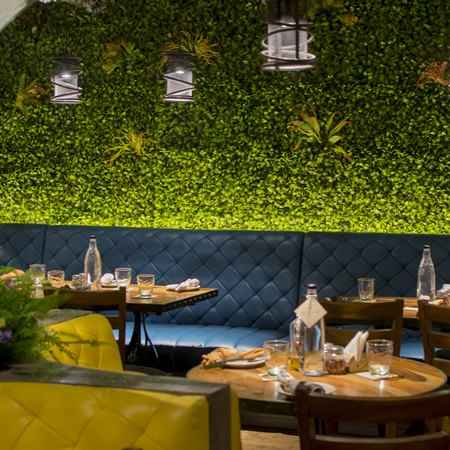 Lah Di Dah, a chatoyant cafe designed with a wall spring and the artistic plantation at the entrance and setting of yellow seating with artificial grass along the white brick wall inside the cafe. Be it serving hot brewed coffee, fresh dough pizzas, pad thai noodles or delectable mocktails, Lah Di Dah finds you the perfect food for a romantic day.

So get set to surprise your Valentine!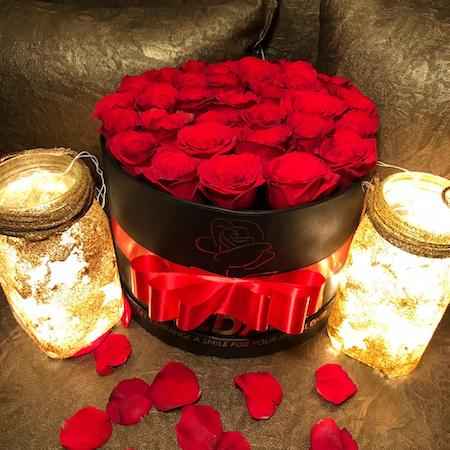 Box of Dozen Red Roses by Guldasta: A rose speaks of love silently in a language known only to the heart! So, make this Valentine's Day more special by giving some beautiful and memorable gifts to your loved ones by Guldasta. Win and send beautiful, hand-arranged roses that will arrive in Guldasta's elegant boxes. Guldasta is one of the premieres online market for fresh roses in Tricity. Visit their Instagram page to discover beauteous bouquet boxes. They also do personalized letter-boxes that can make anyone feel extra special.
So, what are you all waiting for? Participate, Win and Surprise your Valentines!
Artist/Performer
Shoutlo
Buffet Deals in Chandigarh
Not to miss lavish Buffets in Tricity
Best Deals in Chandigarh
---