Eating Out Can Be Healthy. Don't Believe Us? Head To This Restaurant In Chandigarh To Find Out!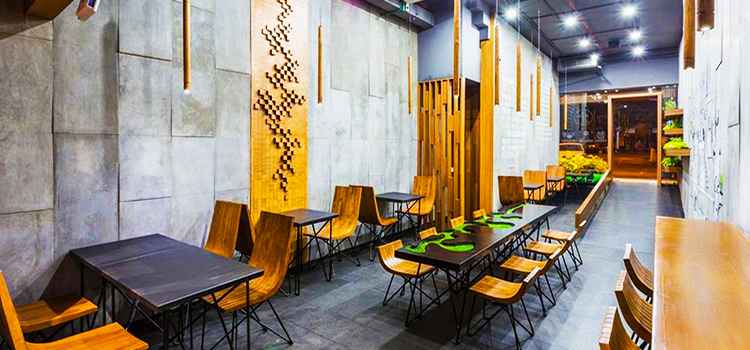 Gone are those days when eating out was a taboo. Nowadays, an average person in Chandigarh eats out at least 3 to 4 times a week. With such a high frequency, it is really hard maintaining the health quotient. With restaurants in Chandigarh serving food that is oily as well greasy and loaded with spices, one's stomach is sure to churn. With that, overall health suffers too. Healthy alternatives are often considered boring and thus, eating out only means gorging on unhealthy food.
However, there is one restaurant in the city, that is redefining eating out. We, at Shoutlo, found this restaurant in Chandigarh that is not just serving our favorite fast food dishes, but is also making them healthy in a sneaky and smart way. Don't believe us? Chandigarh Foodies! It's time to take a trip to Aja Fresh, Grilled & Healthy to get a Taste of good health while eating out!

Kickstart A Healthy Lifestyle Whilst Eating Out At Aja Fresh, Grilled & Healthy

As rightly said, "A healthy mind resides in a healthy body", we need to understand the importance of eating nutritious food. With the frequency of eating out at restaurants on the rise, keeping up the health-o-meter is hard. That is exactly where Aja Fresh, Grilled & Healthy comes to the rescue. Known to serve some of the most drool-worthy and delicious global street food with a healthy twist to foodies in Chandigarh, Aja Fresh, Grilled & Healthy is that restaurant where one can gorge on anything without worrying about piling on those extra kilos. With a specially curated menu by the food consultant, owner, and former International Tennis player, Rajkanwar Singh, Aja Fresh brings forth a mouth-watering array of international favorites that are pumped up with a kiss of good health. So, next time you are looking for a place to enjoy a meal, don't sabotage your health goals and head to Aja Fresh, Grilled & Healthy!

Aja Fresh, Grilled & Healthy: A Mindful Foodie's Ultimate Destination!
By now, you must be wondering about how Aja is different if it serves fast food. Let Shoutlo enlighten you. In consultation with experts, Aja Fresh brings forth a drool-worthy collection of fast food that is prepared under the supervision of pro chefs. Their food is their USP as they use only Fresh and Gluten-free organic ingredients that are locally hand-picked from farmers directly. With a versatile menu that has something for everyone, Aja Fresh, Grilled & Healthy serves vegetarians, non-vegetarians, vegans and even those who are lactose intolerant. One can choose to gorge on their specialties like Meal in A bowl, Zoodles, Salmon Sandwich, Cheese and Bacon Omelette and more, and even after eating the regular pizzas and pasta you wouldn't feel bloated or heavy or drowsy. All thanks to fresh, organic and gluten-free ingredients used by their chefs. If you are looking for a meaty burger or an exotic pasta or just a sumptuous smoothie, Aja Fresh will not only satiate your hunger but will also keep you healthy!
Wait.. There is more…!
With beautifully decked up interiors that are interspersed with indoor plants to create a healthy environment, this restaurant in Chandigarh serves World's most-loved dishes like burgers, pizzas, nachos, noodles and more but in a nutritious way. Everything they use is organic. From their pasta to bread to ice creams to sauces to marinations, every dish is made without the use of any artificial flavors or preservatives and that is what makes them stand out. Unlike restaurants that reheat a dish, again and again, thereby killing its nutritive value, Aja Fresh ensures that every dish is made from scratch with fresh ingredients. These small but important steps make sure that one stays healthy even if you eat out twice or thrice a week. Doesn't that sound absolutely amazing? Next time you feel like heading out for the meal, Head to Aja Fresh, Grilled & Healthy to taste the Difference!

Delve into Smoothies, Juices And More Healthy Beverages!
As much as Eating out in Chandigarh is Fun and Sociable, it is unhealthy as well. But With Aja Fresh, Grilled & Healthy revamping our favorites and loading them up with super healthy ingredients, there is nothing to worry about. At times, one might want to head out only to quench their thirst or just to catch up with some friends over a cup of coffee. Well, even in case of beverages, Aja Fresh doesn't disappoint.
Serving sugar free beverages that are prepared fresh and are devoid of any preservatives, Aja bring forth an array of options to choose from. One can choose to sip on their freshly pressed juices, organic teas, healthy smoothies and toothsome shakes to quench their thirst while keeping up the healthy vibes. For the coffee addicts, Aja offers one of Chandigarh's best Vietnamese Iced Coffee that will blow your mind. So, be it food or drinks, Aja Fresh, Grilled & Healthy is the Ultimate Healthy Detox that our bodies need!
High on Nutrition, Low On Pocket Pinch!
At the end of the day, everyone who likes eating out is on a budget. Keeping this factor in mind, Aja Fresh, Grilled & Healthy serves gourmands in the city delicious, healthy and nutritious street food without the need to break the bank. Yes! Now for eating healthy, you won't need to splurge as this aesthetically-designed restaurant serves good food at very competitive prices. So, think healthy and get ready to binge on mouth-watering food by Aja Fresh, Grilled & Healthy!
Healthy Food at: Aja Fresh, Grilled & Healthy, SCO 4, Sector 11 D, Chandigarh
Call: 9888814554
Timings: 8:30 am to 11 pm Onwards
Read more about the brand: Aja Fresh, Grilled & Healthy
Eat out well to Stay Swell with Chandigarh's premium Organic & Healthy food restaurant: Aja Fresh, Grilled & Healthy!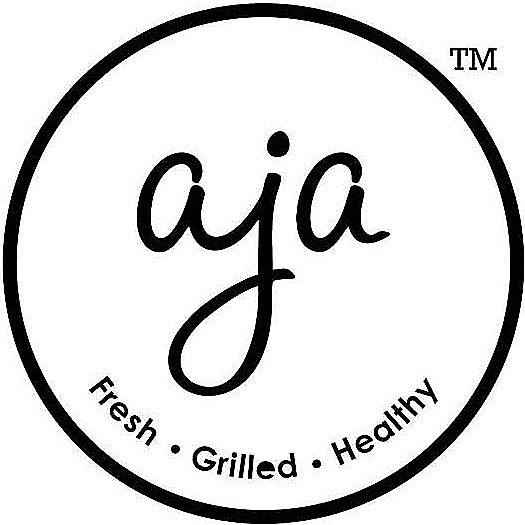 130, S.c.o 129, 131, Madhya Marg, Sector 9C, Chandigarh, 160009